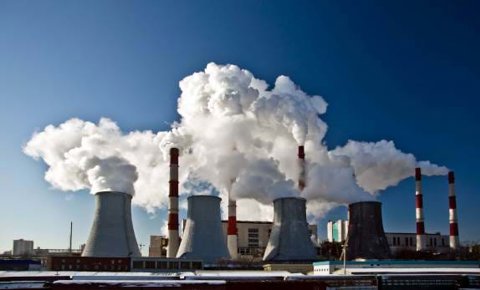 £100,000 Compensation for Family after Mesothelioma Death
Posted on: 2 mins read

Mr B, a man in his 70s, began suffering painful coughs and after getting checked out in hospital, he was diagnosed with mesothelioma due to asbestos exposure.
He had worked as a scaffolder for many years and had been considering starting up on a self-employed basis after being semi-retired for some time. But due to his mesothelioma diagnosis, this was no longer possible.
Mr B got in touch with our team of specialist Industrial Disease Solicitors for a free claims assessment and we discussed his situation with him. I was confident he had a good case for mesothelioma compensation, so I agreed to help him with his claim.
How We Helped
My investigation began with gathering details of Mr B's entire working history, so we could work out when and where he could have been exposed to harmful levels of asbestos.
Mr B couldn't recall being exposed to any asbestos apart from in one short-term job when he joined a firm subcontracted to do pipe-fitting and lagging at a power station in the late 1960s.
He would regularly be exposed to asbestos dust and fibres during this six-week period, including wet asbestos mix that would be applied to the pipes and splatter and drip over scaffolding boards he erected and dismantled. The asbestos mix would dry on these boards and he would be regularly reusing the scaffolding without them being cleaned.
Asbestos dust would often get in his hair and clothing during a typical day at work, and he hadn't been given any dust masks or protective clothing. He also told us that he'd never been given any training on the dangers of asbestos.
The main difficulty was that the employer Mr B identified as having exposed him to asbestos did not appear on Mr B's National Insurance Records and the name of the firm did not match any active companies or any historic companies that could be traced.
Sadly, Mr B passed away while we were mid-way through the claim, so I continued acting for his family.
I obtained a witness statement from one of Mr B's former colleagues, who Mr B worked with at a different employer, and although Mr B couldn't remember any specific asbestos exposure with that company while he was still alive, his colleague recalled a specific job they did together erecting and dismantling scaffolding at a brewery where asbestos lagged pipework and boilers were being stripped. This company was still active and did appear on Mr B's work history.
We approached the businesses that we believed was responsible for Mr B's exposure to asbestos at work with the details of our claim.
The Outcome

In the first instance, I secured a lump sum compensation payment of more than £14,000 from the Department for Work and Pensions, along with attendance allowance and weekly Industrial Injuries Disablement Benefit (IIDB) payments for Mr B before he died.
After he had passed away, I negotiated with the exposing company and its insurers and secured a total of £100,000 in compensation for Mr B's family.
Get in touch, today!
Fill in the form below to get in touch with one of our dedicated team members, or call our team today on: 0808 239 0144