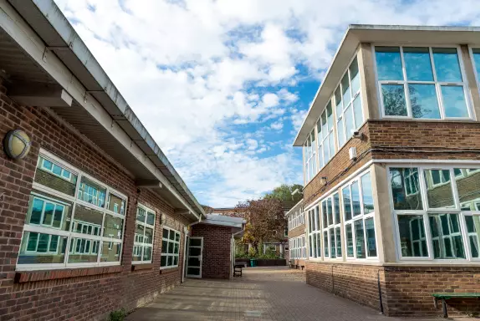 Successful Secondary School Admission Appeal Case Study
Posted on: 2 mins read

Client Situation
Our client, Mrs M, contacted our Education Solicitors for legal advice about her son, who'd had his secondary school place offer withdrawn by the Local Authority.
He was originally offered a place at his chosen school but Mrs M was told later that his offer of a place at his preferred school was being withdrawn. The Local Authority said that the application was considered fraudulent.
When Mrs M got this letter, she explained to the Local Authority that this was not correct and asked them to explain why they thought her son's application was fraudulent. They explained that they considered the application was fraudulent because of their unusual family circumstances.
The Local Authority visited Mrs M at home but her son was not there because he spent part of the week at his dad's house. Because of this, the Local Authority decided that he didn't live with his mother, and so he shouldn't be given a place at the requested school in that area.
The Local Authority inspectors did not even go into Mrs M's house - if they had, they would have found her son's things, his bedroom and other proof that he clearly lived there.
Both parents had been completely honest with the Local Authority about their arrangements on the initial application form for a secondary school place but purely as a result of their visit, the Local Authority decided that her son's place be withdrawn as he didn't live in the catchment area.
Mrs M was extremely concerned because the Local Authority had not named another school. This left her son without a secondary school place and he was extremely upset because he was looking forward to going to school with his friends.
Mrs M spoke to our Education Solicitors to find out how we could help her and her son.
How We Helped
As specialists in school admissions appeals, we quickly secured a right of appeal against the Local Authority's decision to withdraw the place.
This right of appeal was not automatic because the place had been offered and then withdrawn. If the place had been refused at the outset, there would have been an automatic right to appeal.
We helped Mrs M through each stage of the school admissions appeal process.
The appeal focused on the fact that the Local Authority's evidence for a fraudulent application was insufficient and did not meet the standard required by the School Admissions Code. The code only allows school places to be withdrawn if they were secured on a fraudulent or intentionally misleading basis.  
The Local Authority's one visit to the property was not evidence of this especially when the parents had been completely open about the fact that their son splits his time between his parents.
The Outcome
Although there were other arguments in this case, the appeal was successful at the first stage because the place should never have been withdrawn. As a result, the parents did not need to attend the usual Stage 2 part of the hearing.
The family were delighted and their son started secondary school in September with all of his friends.
Contact our Leading Education Law Team for Help Today