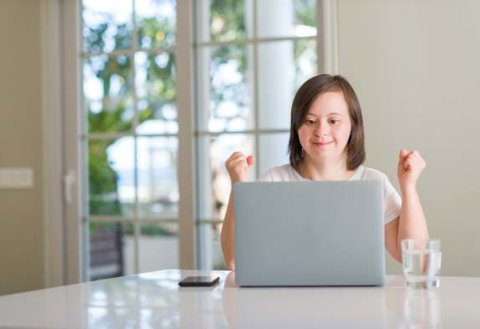 Special College Placement Secured for Young Person with Down Syndrome
Posted on: 3 mins read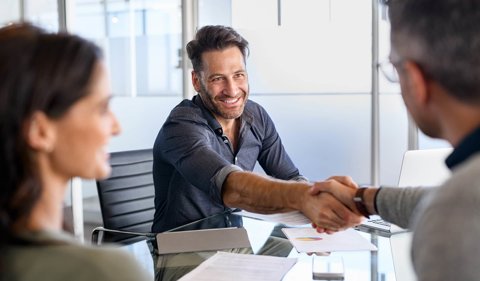 Helping our client with Downs Syndrome get the provisions needed in EHCP
K* is 21 years old and has Down Syndrome as well as other health issues that can sometimes cause her pain when moving. She has difficulties with her motor skills and communication but has full capacity, which means she is capable of making her own decisions and can hopefully live independently in time.
K has an EHCP (Education, Health and Care Plan) but it hadn't been updated from 2016 until September 2020. After the Local Authority held an annual review last year, they updated the plan and named a special post-16 college as the institution K would attend.
But K didn't think this placement was right for her and her general mood was low, so K and her mum, Mrs J, lodged an appeal with the SEND Tribunal. Mrs J was also concerned that K's education over the past year hadn't helped her to gain further education or employment skills, so felt the EHCP needed a thorough review.
We negotiated and collected evidence to support our position
K and Mrs J got in touch with our Education Lawyers and we were happy to help. We started to get to know K's situation and looked at the working document to see how her EHCP could be improved.
We advised Mrs J on what amendments they could make to the current plan, as well as advising her on the oral evidence they could give at the Hearing. We arranged for K's needs to be assessed by an independent Speech and Language Therapist, Occupational Therapist, and Educational Psychologist, who all provided their reports with recommendations proposed throughout the Working Document for K's EHCP.
After receiving the reports from the independent experts, and the experts instructed by the Local Authority, it was clear that the recommendation across the board was that K requires a residential placement with a waking-day curriculum. It was also agreed that the Local Authority's preferred college was not suitable. We wrote to the Local Authority setting out this evidence and urging them to agree to name K's preferred placement in Section I.
Luckily, after negotiations the Local Authority agreed to change the institution named in Section I of K's EHCP before the Hearing. They agreed to name K's preferred placement, one that she had already completed a pre-placement assessment for earlier last year and can train K for the job she wants in Catering.
But the Tribunal were still concerned with some of the other sections in K's EHCP, so the virtual Hearing went ahead.
Mrs J and Mrs Lockwood represented K at the Hearing. The Local Authority had sent an updated version of the EHCP to the Tribunal a day before the Hearing, which Mrs J and K hadn't yet received. So during the Hearing, Mrs J and Mrs Lockwood discussed all the new amendments with the Local Authority, an educational psychologist and the admissions officer of K's new college placement.
We got the client the provisions to better meet her needs
Everyone at the Hearing came to an agreement with the updates to Section B of K's EHCP, the part that outlines her Special Educational Needs, and Section F, which states the provision K needs to meet her needs.
This meant that K got access to a Speech and Language Therapist, more support from staff to develop her employment skills, and specialised teaching in Maths, as this is where K's education had previously fallen behind. This is in addition to securing a specialist, independent, residential placement which was secured before the Hearing too. 
K is very happy with the outcome of the Hearing and her overall mood has lifted a lot from where is was at the end of last year.
Get in touch with the UK's Number 1 Education Law team today!
Fill in the form below to get in touch with one of our education law team, or call our team today on: 0808 239 9764