Exclusion rates often increase in September as children settle back into their normal school routine after the summer holidays.
As the coronavirus pandemic has led to many children being away from the classroom for months, the number of exclusions may spike even more than usual this September.
Last year also showed a higher rate of fixed period exclusions which could be due to lack of funding to not only Local Authorities but also schools. This meant that children who needed the extra support weren't receiving it, which in some cases this could have caused behavioural difficulties because their needs weren't being met.
And with start times staggered and year groups in bubbles, pupils will also be expected to get used to their new normal in school as well as settling back into learning again.
We understand that this might be difficult for some children, especially if your child struggles when they're out of routine.
Our Education Solicitors have significant experience in dealing with school exclusions, which sadly can be quite common.
If you feel like your child has been unfairly excluded, or their Special Educational Needs (SEN) haven't been taken into consideration, get in touch with our Education Solicitors for expert legal advice.
Exclusion Rates 2018/2019 Statistics
Every year the gov.uk website publish exclusion statistics to show how many children were excluded in the previous year, and this is what the data shows:
The amount of permanent exclusions have stayed around the same from 2016/2017, with around 10 for every 10,000 pupils being permanently excluded
The amount of fixed period exclusions (where a child is asked to stay at home for a set amount of time) has increased by 7% from 410,800 in 2017/18 to 438,300 in 2018/19.
Children who are eligible for Free School Meals are more likely to be excluded
Exclusion rates are higher for students with SEND
Exclusion rates are highest for pupils in ethnic minorities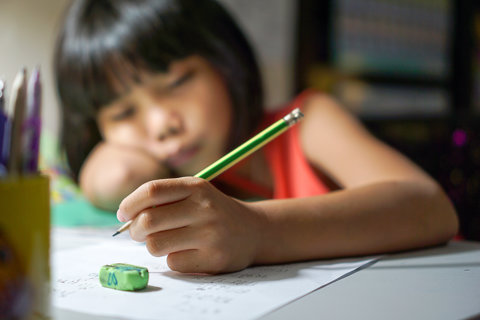 Can a Child with SEND be Excluded?
Sadly, children with SEND are excluded more often than children without SEND.
The statistics show that in 2018/2019 the permanent exclusion rates for children with SEND who have an Education, Health and Care Plan (EHCP) is 15 out of every 10,000 children.
For children with SEND without an EHCP, there were more than double the amount of exclusions, with 32 out of every 10,000 pupils permanently excluded compared to only 6 out of every 10,000 for children without SEND.
This shows that children with SEND are more likely to be excluded. Our Education Lawyers can help you if you feel like your child needs an EHCP or isn't getting the support they need at school.
We understand that if your child has SEND they may have challenging behaviour if they become frustrated with their learning or are not properly supported. Your child's school should always look at what adjustments could be made to help your child before they exclude them, as exclusion is meant to be a last resort.
If your child is formally excluded, you could make an appeal, and we can provide you with early legal advice to stop the situation from getting worse.
If your child is not formally excluded but is told they cannot attend school, either at all or for all of the school day, then this could be an unlawful exclusion and you should get legal advice as soon as possible.
How Many Times can a Child be Excluded?
A student can be excluded for any amount of fixed period exclusions as long as they are not excluded for more than 45 days in one academic year.
If your child is given a fixed term exclusion for longer than 5 days, the school must arrange other full time education for them, for example a pupil referral unit. If they fail to do this, you might be able to take legal action.
What Happens when a Child is Permanently Excluded?
If a child is permanently exclude, you might be able to appeal the decision if you feel it is unfair. For more information see How to Appeal against a School Exclusion.
If the school governors won't change their mind about your child, you can request a review from an independent panel. You can get expert legal advice to help you with this.
Our Education Lawyers can advise you on what steps you can take if your child has been excluded and you don't think your school's decision is fair.
Contact our Leading Education Law Team for Help Today