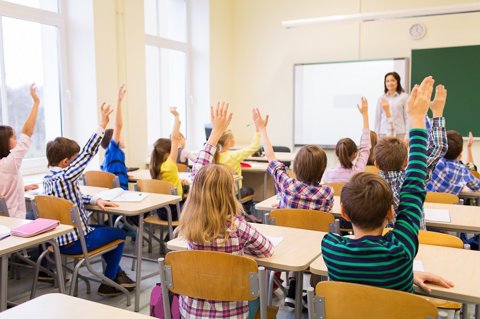 A report published by a cross-party committee of 11 MPS, which has made a series of recommendations for the government to help improve the Special Education Needs and Disabilities (SEND) system, has today been 'cautiously welcomed' by specialist Education Law Solicitors at Simpson Millar.
The report took 18 months to compile, and included over 700 written evidence submissions, and 12 oral evidence sessions with experts in the field, including Simpson Millar's Head of Public Law and Education Dan Rosenberg. 
Under the current system, children with SEND may be assessed for an Education, Health and Care plan (EHCP), which is used to ensure that a youngster's needs are met in each of these areas as they grow up.
The Commons Education Committee has said that the government has set councils up to fail by upping parent's expectations while cutting council budgets. It also found that a generation of children and young people were not being given the right support.
What are some of the recommendations from the report?
giving the Ombudsman more power over schools
letting schools report non-compliant councils to the government
making Ofsted issue a separate judgement for SEND provision
looking into the cost of forcing all schools to have a Special Educational Needs Coordinator, and
letting local authorities open new special schools.
A leading Education Law Solicitor from Simpson Millar said, "We welcome this report and were grateful of the opportunity to contribute throughout the consultation period to outline the concerns that we have, and to draw attention to the daily impact of the lack of SEND provision on the clients we represent."
"However, whilst the recommendations are a step in the right direction, there needs to be adequate funding so the pressure on local authorities to deny children and young people the help they need is reduced."
"The delays and blockages in the system mean that appropriate provision, if obtained at all, is often obtained later than it should be, which can have devastating knock on effects."
They  added, "Early intervention is key for children with SEND, and in our experience the consequences of this mean that problems often become more serious than they would have otherwise been. This simply increases the pressure on resources. However, this is not just an issue of resource but it is clear that there needs to be a fundamental shift in the culture around SEND. There needs to be accountability in the system and failures cannot simply be blamed on a lack of resource.
"We hope that this report will shine more light on the issue, so the government can take action to improve the system going forward."
Get in touch with the UK's Number 1 Education Law team today!
Fill in the form below to get in touch with one of our education law team, or call our team today on: 0808 239 9764