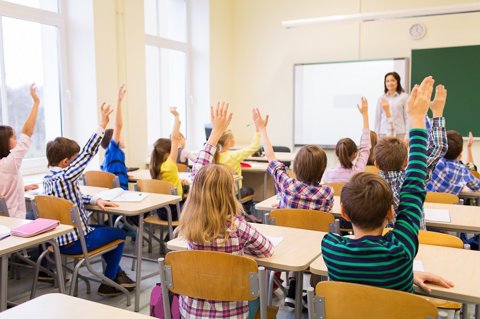 Helping young person who has autism, ADHD and learning difficulties get into a new school
F is a young person who has autism, ADHD and learning difficulties. She also suffers from anxiety, which she manages with medication. F wasn't in education when her parents contacted our Education Law Solicitors, because her previous school could no longer meet her needs.
F is living as the only resident in a social care home that the Local Authority suggested, but she often goes back to her family home throughout the week. Despite this, F's family think it's important for her to have more independence and felt that an independent special school would meet her Special Educational Needs (SEN) needs the most.
The Local Authority had approached several local maintained special schools who couldn't meet F's needs, so decided that F needed Education Otherwise than School. This is where any special educational provision is delivered somewhere other than in a school or college.
F already had a care package in place to meet her social care needs, so the Local Authority felt that F's educational needs could be met by having her current carers deliver an educational package alongside her current care package. But F's carers were not qualified to provide education and learning to young people like F.
The care package also wasn't changed in any way and the Local Authority took the position that F was learning through daily activities, such as taking public transport and buying goods at the local shops. But that this was sufficient to meet her SEN.
F's father still believed that his daughter's educational needs could best be met by going to an independent special school, even if it wasn't local. He decided to act as F's Alternative Person (someone who acts for of a young person who doesn't have the mental capacity to represent themselves at a Hearing) and make an appeal to the SEND Tribunal.
We collected evidence to support our case
F's father got in touch with our Education Law Solicitors and I was happy to take F's case on as I have experience with First-tier Tribunal appeals in the Special Educational Needs and Disabilities Tribunal.
I spoke to F's father to get all the details of the case, and started gathering written evidence to support our view that F should go to an independent special school instead of having her education delivered by her social carers.
I asked that an Educational Psychologist and an Occupational Therapist assess F's needs and write up reports for the Tribunal to support our case. I also requested a report from a Speech and Language Therapist, who found that F needed ongoing support in an educational setting so that she could continue to develop her language, life skills, and communicate with her peers.
This supported our claim that F would benefit from learning in a school rather than at her social care placement, as she was the only resident there so she wasn't regularly speaking to people who were the same age as her.
I represented F at the Hearing alongside her parents. To give further evidence that F could still have her educational needs met in school, we asked Ms T, the Head Teacher of F's parents' chosen independent special school, to be a witness at the Tribunal Hearing too.
Our client got into an appropriate school
The Tribunal found that there was not enough evidence to support the Local Authority's claim that F couldn't be educated in school.
And as her parents were keen for F to continue her progress and develop her social skills around other young people, the Tribunal agreed with us that F's needs could be met at an independent special school.
F's parents' chosen school was named in her Education Health and Care Plan (EHCP) and all references to 'Care Staff' were changed to 'College Staff', so F could be sure her educational needs were being met by people who were trained to deliver education to young people.
F's parents were happy to see that their daughter could finally go back to school and continue to develop her communication skills.
Get in touch with the UK's Number 1 Education Law team today!
Fill in the form below to get in touch with one of our education law team, or call our team today on: 0808 239 9764