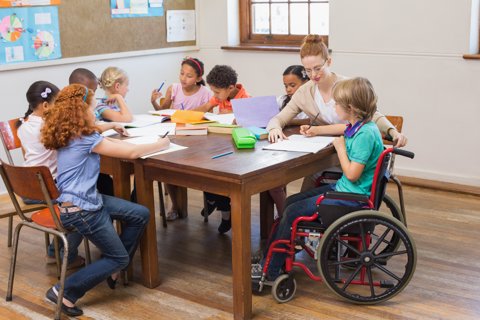 How we helped a child after the local authority stopped delivering provisions in EHCP
Y had been out of education for over a year because the Local Authority had stopped delivering the provision in her Education, Health and Care Plan (EHCP).
This left Y's mother very concerned, as she wanted her daughter to go to a specialist 38-week residential placement to take a vocational course. This course would improve Y's prospects of employability, meaning it would be much easier for her to get a job in the future.
The Local Authority refused to make any arrangements for educational provision so Y's mother sought legal advice.  A Letter before Claim was sent to show that she was willing to take further legal action if they refused to meet their legal duties any longer.
After receiving the letter, the Local Authority arranged an Annual Review of Y's EHCP. The Local Authority then decided to stop Y's EHCP all together, with no explanation.
This was shocking and upsetting for Y and her mother, who wanted the best for her daughter's future.
How our Education Solicitors helped
Y's mother got in touch with our Education Law Solicitors. As I am an expert in Special Educational Needs (SEN) matters, I was more than happy to help Y get the support she needed.
I lodged an appeal with the SEND Tribunal on behalf of Y's mother, as Y lacked the mental capacity to do so herself due to her Special Educational Needs and Disabilities (SEND).
The Local Authority felt that the appeal should have been made in Y's name and so it threatened to ask for proceedings to be 'struck out', which means they would be dismissed and the case would be closed.
I submitted evidence on behalf of Y and her mother to prove that Y did not have the mental capacity to lodge the appeal in her own right.
I also collected a significant amount of independent expert evidence to show why Y needed to attend the specialist residential placement to help her gain independent living skills and support her to attend her local college.
It was really important for us to submit detailed written evidence before the Hearing, as well as have strong oral evidence to support our appeal, as this was a high cost placement of £78k per year.
The outcome was that the local authority continued with EHCP
The Tribunal dealt with the capacity issue at the beginning of the Hearing to see whether Y's appeal should have been brought in her own name , as it had been submitted under her mother's name and the Local Authority were continuing to challenge this.
Based on the evidence that we submitted regarding Y's mental capacity, the SEND Tribunal found that Y's mother did the right thing in bringing the appeal in her name and not in Y's name.
At the final Hearing, the Tribunal agreed with us that the Local Authority should continue Y's EHCP. The Tribunal found that the residential placement suggested by Y's mother should be named in Y's EHCP. I am pleased to say that Y has settled very well into her college and is thriving at her new placement.
Get in touch with the UK's Number 1 Education Law team today!
Fill in the form below to get in touch with one of our education law team, or call our team today on: 0808 239 9764