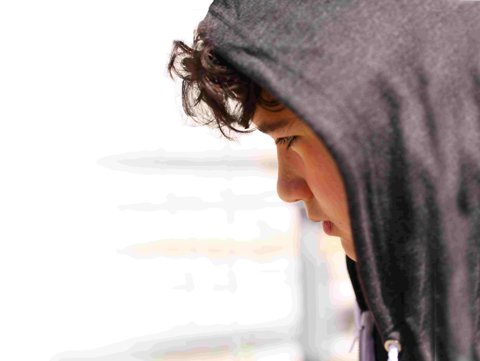 The mother of a young autistic boy who she says was made to wear a high-visibility jacket during break times has instructed law firm Simpson Millar to bring a claim for disability discrimination against the school he attended.
In February 2018 Joanne Logan, 43, was horrified when her then six-year-old son, Charlie, was being made to wear the fluorescent bib whilst out playing with his peers at Cherry Lane Primary School in West Drayton. When she asked him why, he told her it was so that his teachers knew he was autistic.
She claims she was never consulted on the matter, and had not given her consent.
Soon after she made the decision to move Charlie to a different school – citing the incident, as well as a number of other concerns with regards his wellbeing and how he was being looked after, as the reason.
She went on to instruct specialist Education Law Solicitors at Simpson Millar to bring a claim of disability discrimination against Cherry Lane on her behalf, amidst 'grave concerns' that other children with Special Educational Needs (SEN) could be subjected to the same ordeal.
However, the mother of five was devastated to learn that a technical legal loophole which says a claim must be bought within a certain period of time could prevent her from holding the authorities responsible for her son's care responsible.
But Joanne Logan from London says she will continue with her case – which will not result in damages for the family, but which she says she is bringing on behalf of 'all families raising kids living with special needs'.
Sarah Woosey, Partner and Education Law expert at Simpson Millar said, "This has been an extremely distressing period for the family. Not only did the decision to put Charlie in a hi-vis vest without speaking to Joanne or seeking her permission cause a lot of upset, but they have since experienced the upheaval of moving to a new school which can be extremely challenging for children with Special Educational Needs.
"To add to that heartache, we are now having to battle over a technical matter which relates to how soon after the alleged discrimination took place is preventing them from putting this ordeal behind them and moving on."
Sarah explains that the claim for disability discrimination against Cherry Lane Primary School was lodged exactly 6 months and 3 days after the incident in which Charlie was made to wear the hi-vis jacket.
She said, "The 'rules' state that any such claim should be lodged within six months EXCEPT in circumstances when this deadline falls over Christmas (25th December-1st January) or in August when the deadline for lodging is then stated to be the first working day after that period. In our client's case, this would have been 3rd September.
"We are now fighting hard to ensure that this case is allowed to progress, as we feel strongly that it is important to secure justice on behalf of Charlie, as well as provide reassurance to the thousands of parents out there with children who have Special Educational Needs that schools must treat children fairly and in accordance with the law.
"The Tribunal have acknowledged that there is a need for this matter on timing to be determined by a higher authority and have referred it to the Upper Tier Tribunal amidst concerns of the potential injustice to families if these rules are found to be in conflict with the provisions of the Equality Act."
Ms Logan has recently launched a crowdfunding campaign in a bid to ensure she has the funds available to take the case forward.
Commenting on the case Joanne said, "I just want to make sure that no other autistic child needs to be put through what we did and it needs to be challenged - and if this case, if it's won, could change that."
"I have had a lot of people say they've had similar experiences. It can affect a child as they get older - they realise they're different. They know all these things. They just want to be accepted… we need to stop singling out our disabled kids."
Get in touch with the UK's Number 1 Education Law team today!
Fill in the form below to get in touch with one of our education law team, or call our team today on: 0808 239 9764