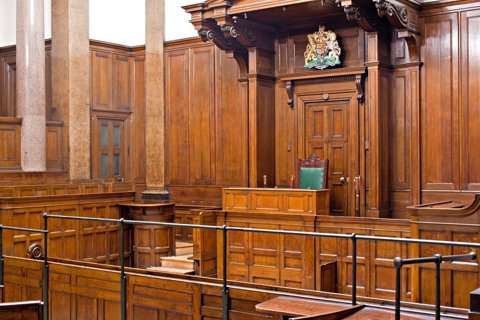 Local Authority Forced to Comply with Tribunal Ruling
Posted on: 2 mins read

In order to protect a child's interests, we successfully held a Local Authority to account with a Tribunal's ruling, which they had previously failed to comply with.
 Our client's daughter was 13 years old and had complex disabilities including ADHD and PTSD from school trauma. At the time she was also receiving extra education, other than at school, but this wasn't officially included in her EHCP (Education Health and Care Plan) which was maintained by the Local Authority.
Her parents appealed the contents of her EHCP and requested that a Tribunal make recommendations in relation to social care needs and provisions. The appeal was successful, and the Tribunal ordered that education, other than at school, be specified within her EHCP. They also recommended several amendments to her social care needs and provisions.
After several months the Local Authority had not implemented the changes to the child's care package. The mother was told verbally that they did not intend to implement the recommendations the Tribunal had made into social care provisions. Both the mother and daughter's social worker sought written confirmation of this but 10 weeks later they had received nothing.
The law
The Special Educational Needs and Disability Tribunal has the power to make legally binding decisions in relation to certain education decisions but they also have powers in relation to social and healthcare matters. However, in relation to health and social care, the Tribunal's powers are much more limited. They can only make recommendations and not legally binding decisions. The expectation is that Local Authorities will still comply with the Tribunal's recommendations and if they choose not, there must be good reason. The case of AT and BT (by their father and litigation friend CT) v London Borough of Barnet [2019] EWHC 3404 (Admin) was another of Simpson Millar's cases which established that Local Authorities must provide cogent reasons for departing from the recommendations of the Tribunal regarding EHCPs. Decision letters must properly engage with the recommendations of the Tribunal and, if they are not followed, explain why this is so.
How we Helped
In our more recent case, we wrote to the Local Authority to issue them notice that if we didn't receive a satisfactory response from them within 2 weeks, we would issue Judicial Review proceedings and seek our costs of doing so.
We pointed out that the Local Authority  had failed to arrange and supply the support that had been recommended by the Tribunal. We also reminded them that they should have responded in writing to the child's parents, and notified the Secretary of State, within five weeks of the recommendations being issued if they sought to depart from those recommendations and that their lack of response was unreasonable.
Conclusion
The Local Authority responded to our letter acknowledging that they had failed to comply with the Tribunal's recommendations and took action to resolve this. As a result, we did not need to proceed with the judicial review action as our client had received the outcome they wanted, and their daughter got the education and social care she needed. This included 6 hours of personal assistant support per week and 24 hours per week of overnight respite.
Get in touch with the UK's Number 1 Education Law team today!
Fill in the form below to get in touch with one of our education law team, or call our team today on: 0808 239 9764