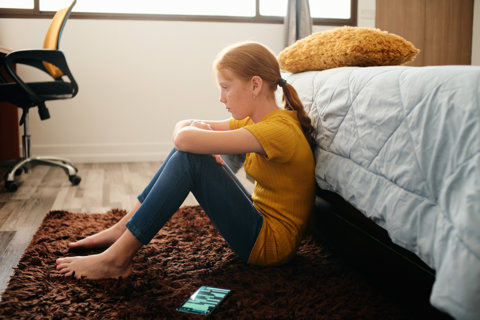 The families of two teenagers who have a range of Special Educational Needs are threatening High Court action against the Government amidst concerns that guidance regarding the use of isolation booths in schools is damaging the mental and educational wellbeing of thousands of children.
In a Letter before Action issued by law firm Simpson Millar, the Department for Education's ongoing failure to review their 'Advice for Head teachers and school staff on behaviour and discipline in schools' is set to be challenged.
The Letter before Action goes on to read that the Guidance on Behaviour and Discipline in Schools does not sufficiently recognise the widespread nature of isolation booths as a practice or its consequences, and that the confusing nature of the guidance leads to a risk that many schools are acting illegally.
A girl from Kent with ASD and a teenager from Nottinghamshire with ADHD, both of whom have anxiety and other mental health problems, are involved in the legal challenge; they have both been subjected to sustained and extended isolation which has impacted both their educational and emotional wellbeing.
The move comes amidst growing, widespread concerns about the use of isolation in schools, and follows news earlier this year that academy chain Outwood Grange Academies Trust was to review its behaviour policy after a student mounted legal action against the Trust.
Dan Rosenberg, an Education Law Solicitor at Simpson Millar said, "Guidance on behaviour and discipline in schools needs to be much clearer; especially with regards the use of isolation booths which, evidence suggests, are being used as a 'dumping ground' for children, particularly those with Special Educational Needs (SEN).
"What was originally a method for dealing with an immediate crisis in a classroom is now being used as a low cost solution for the long term management of pupils, to the detriment of their mental health and education.
"The current Department for Education guidance is not fit for purpose, and as a result children are suffering.
"It is imperative that the Government urgently review its guidance, and we would urge them to pay particular attention to the impacts of the use of isolation on children with disabilities, and in particular disabilities such as ASD and ADHD, as in our clients' case, when so doing.
"We hope that they respond positively to our letter and put the welfare and education of all of the children affected by this issue first."
According to the Government guidelines 'schools can adopt a policy which allows disruptive pupils to be placed in an area away from other pupils for a limited period'; but when doing so 'schools should ensure that pupils are kept in seclusion or isolation no longer than is necessary and that their time spent there is used as constructively as possible'.
Dan Rosenberg added, "Guidance needs to be much clearer, with growing evidence that many schools use isolation booths as a 'dumping ground' for children over extended periods of time – especially in cases involving children with Special Educational Needs."
The Department for Education now has 14 days to respond to the Letter before Action, after which Simpson Millar will take action to launch a Judicial Review into the matter if the Government does not respond satisfactorily.
Get in touch with the UK's Number 1 Education Law team today!
Fill in the form below to get in touch with one of our education law team, or call our team today on: 0808 239 9764