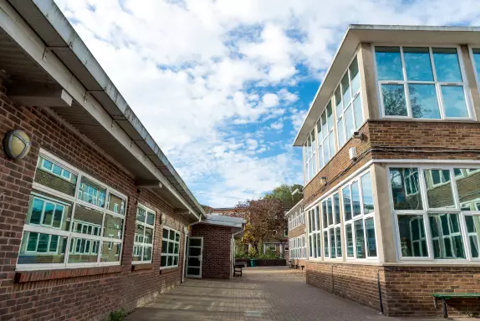 Solicitors representing the families of two teenagers who have a range of Special Educational Needs (SEN) have said that the UK Government has asked for an extension after it was given 14 days to commit to review its guidance regarding the use of isolation booths in schools or face legal action.
The announcement comes amidst concern that the use of isolation booths in schools is damaging the mental and educational wellbeing of thousands of children.
Two weeks ago a letter before action was issued by law firm Simpson Millar in which the Department for Education's ongoing failure to review their 'advice for head teachers and school staff on behaviour and discipline in schools' was criticised.
But in a response from the lawyers acting on behalf of the Government, they acknowledged that the matters raised were of a 'serious nature' but said there had not been sufficient time for them to respond appropriately and that they were 'carefully considering its contents'.
A girl from Kent with ASD and teenager from Nottinghamshire with ADHD, both of whom have anxiety and other mental health problems, are involved in the legal challenge; they have both been subjected to sustained and extended isolation which has impacted both their educational and emotional wellbeing.
The mother of the teenage girl who actually tried to kill herself whilst in an isolation booth said, "School should be a happy time for a child. No child's experience of school should be like my daughter's.
"No mother should see their daughter deteriorate in the way that mine has as a result of spending day after day isolated from her peers, receiving no education and falling further behind.
"The Government really needs to review their guidance on the use of isolation. I cannot believe that ministers intended something that can only ever have been meant to deal with emergency situations where a child needed to be taken out of class and kept somewhere for a short period of time to morph into a long term 'solution' for children like mine.
"While my daughter has obviously been through hell, I know that there are other children in academies up and down the country who are suffering in the same way. It is not right.
"What is going on really needs to be looked into, and I truly hope that the Government steps up and does the right thing.
"The wellbeing and mental health of children needs to be put first, and we will continue to fight this issue on behalf of all of those who are affected."
The move comes amidst growing, widespread concerns about the use of isolation in schools, and follows news earlier this year that academy chain Outwood Grange Academies Trust was to review its behaviour policy after a student mounted legal action against the Trust.
Dan Rosenberg, an Education Law Solicitor at Simpson Millar said, "We have been inundated with calls from the families of children who have been significantly affected by the use of isolation booths in schools – blighting both their psychological wellbeing, as well as their educational progress.
"It got to the point where it was no longer a viable option to take to task each individual Academy Trust, and so we turned to the Department for Education to review its guidance in a bid to ensure potentially damaging practices were no longer commonplace.
"The Government has requested an extension whilst they consider this matter, and we hope that the final decision will be the right one."
If the Department for Education refuses to review its guidance Simpson Millar's Dan Rosenberg confirmed that the next stage will be to launch a Judicial Review against the Government.
The Department for Education now has until the 26th of April to respond.
Get in touch with the UK's Number 1 Education Law team today!
Fill in the form below to get in touch with one of our education law team, or call our team today on: 0808 239 9764