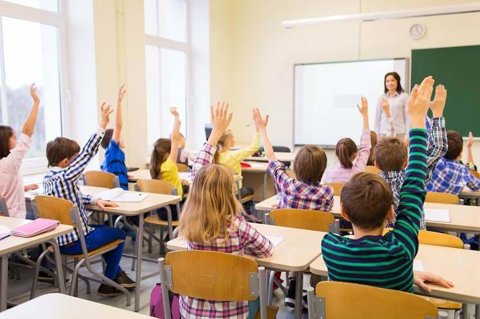 Education Team Responds to new SEND Review
Posted on: 2 mins read

In 2014, reforms to the Special Educational Needs and Disability (SEND) system set an expectation for greater joint working between the areas of education, health and care, as well as an increased focus on a child's journey from birth to 25-years-old.
However, whilst some positives came out of the 2014 SEND review, there are still significant issues that remain within the system and children and young people with SEND are often left feeling unsupported.
In 2019, less than half of teachers in England said that they felt appropriate training was in place for all teachers in supporting students who were receiving SEN support. Additionally, out of 141 local area inspections published by 21 March 2022, 76 resulted in a written statement of action, pointing towards weaknesses in SEND provision.
To try and better understand the challenges facing the SEND system, the government has now commissioned a new SEND review. Their green paper sets out numerous proposals with the aim of ensuring every child and young person will have their needs identified and consistently met.
We've broken down the key points in this paper and provided our response to each of these respectively.
If you're a parent of a child with special educational needs and you need legal advice, get in touch with our specialist SEN Lawyers.
Main Proposals put Forward in Chapters 2-6 and our Views on Them
The review found that there was a greater need for consistency in how needs are identified and supported, so that decisions are made based on a child's needs rather than where they live or the setting they attend.
The law already provides for national standards. The real issue is Local Authorities consistently failing to apply them. Many of the areas referenced in this proposal, including how needs should be identified and assessed, are already set out in the law and guidance.
In the new proposals, the statement was made that support should be made "ordinarily available in mainstream settings" to facilitate children's additional needs being met in mainstream education. We find this concerning as it could have the effect of suggesting that children with a particular need or diagnosis should never be considered for a special school placement. This would represent a reduction in the rights of parents.
However, it has got to be said that national standards could be useful in setting a minimum of what is expected in a given area. This could include the amount of specialist services which should be accessed by mainstream schools, and therapies that should be available in each local area.
If this is to be successful, there must be sufficient funding to ensure these services are actually made available in all local areas. However, we have concerns that this new national approach is simply a re-written version of existing standards which will ultimately change thresholds and processes for support. There has been no call from families or stakeholders to raise the threshold at which children qualify for support, and this could be extremely damaging for the children who need it.
Introduction of new local SEND partnerships to ensure effective local delivery –
We're concerned this proposal is attempting to use scarce resources to reinvent the wheel as Local Authorities and Clinical Commissioning Groups already have duties to co-operate and undertake joint commissioning.
The issue is not developing new processes but ensuring that duties are met. It is unclear how the proposal to carry out assessment of need and create a local plan differs from the existing duty to create a local offer.
We do, however, agree that commissioning at a regional (rather than a Local Authority) level would assist in addressing low-incidence, high-cost needs. This would need to be a transparent and fair system for Local Authorities in order to allow for individuals to benefit.
Changes to be made to components of the EHCP as progress is made towards a standardised and digitalised version –
This will involve exploring opportunities for streamlining and will include a review of whether a distinction is needed between sections H1 (Provision Under Chronically Sick and Disabled Persons Act 1970) and H2 (any other social care provision reasonably required).
We do not feel that this distinction is necessary. Instead, we think that it is more important that clear guidance is given on how to write concise and specific Educational and Healthcare Plans (EHCPs) as well as ensuring documents can be easily navigated.
Amending the process for naming a place with in an EHCP, providing parents with a list of settings in their area –
Our team have significant reservations over this proposal and the possible implications depending on how it might be implemented.
We have concerns that lists given to parents will not be individually tailored, but would simply fit children into boxes – e.g. a 'mainstream child', 'a child with autism', and so on.
In the event that Local Authorities are specifically required to prepare a tailored list of placements for each SEN child, again this would direct scarce resources into reorganising existing systems rather than supporting limited services.
Additionally, we are worried by the statement that "Appeals to the tribunal should only need to be made where parents feel that their child's needs or proposed provision arrangements are not in line with SEND standards". This implies that parents may not be able to appeal for a school that was outside the list they've been provided, which would amount to a significant reduction in their rights.
Strengthening earlier redress through clear national standards and the introduction of mandatory mediation –
Our team considers that mandatory mediation could serve to put more parents off appealing, rather than strengthening redress. It would also cause delay in a situation where it is often imperative not to add an additional month or two to the process where this is unlikely to resolve the dispute.
If the purpose is to reduce disputes whilst improving outcomes for children and young people with SEND, a measure like this will fail to do so. If anything, it will increase the disparity between parents with either the tenacity or the resources to embark on a challenge against the Local Authority in several stages, and those who are unable to do so.
Additionally, we find the statement "Through the national system, we will set standards for how complaints related to SEND processes and provision should be dealt with and who is responsible for resolving concerns" confusing, given that the green paper makes no mention of the already-established statutory role of the Local Government and Social Care Ombudsman.
Identifying need at the earliest opportunity in high-quality early years provision –
We welcome the strengthening of the Special Educational Needs Co-ordinator (SENCO) qualification for the Early Years, but we also note the commitment to fund 5,000 new SENCOs does not correlate with the number of group-based Early Years settings, which in 2021 was 21,300.
In terms of the proposal that all headteachers should be satisfied that the SENCO in place is in the process of obtaining the relevant qualification, we are unclear on how this will work in practise. It may even disadvantage applicants for a role if their existing school is unwilling to fund the qualification.
Setting out a timeline so that by 2030, every specialist setting can benefit from being part of a strong trust –
This proposal overlooks the fact that multi-academy trusts (MATs) are essentially compensating for the damage done by the fragmentation caused by Academisation. Academies have found that being able to pool resources and expertise in a MAT is much more effective than working individually.
Schools previously did work in larger local groups under the Local Education Authority. Again, the whole process of academisation seems to have been a misuse of scarce resources, resulting in schools now recreating a system which previously existed but was dismantled.
A new national vision for alternative provision –
We agree particularly with ensuring support from specialist alternative provision staff is available in mainstream settings for pupils at risk of exclusion. We also agree with the comment that it is difficult to plan for this vision currently as funding is attached to places which are inherently unpredictable for alternative provision.
Strengthening accountability within Local Authorities, MATs and in healthcare, making better use of the SEND system –
This will involve the introduction of inclusion dashboards for 0-25 provision, providing a regularly updated picture of how the SEND system is performing at a local and national level across education, health and care.
However, any measurement of performance risks discriminating against those with more severe needs. The only way this could be done effectively is by measuring performance against individual objectives. However, this then needs to allow for objectives or outcomes to be challenged by parents to ensure that they are not set too low in order to ensure compliance.  
Reforms to the alternative provision inspection framework and funding for a strong and sustainable system –
We strongly believe that national funding bands will create further complication and conflict.
Whilst the number of EHCPs has increased (which is to be expected, given the extension of the protection of EHCPs up to 25), children with EHCPs remain an extremely small proportion of the school population. Attempting to create a "one size fits all" approach will not work when dealing with groups of children who have special needs.
We anticipate that the introduction of individual funding bands would simply push the current disputes about costs down the road rather than solving them. Parents would end up tied up in challenges about which is the appropriate band for their child.
We have seen this in practise where funding bands are already used by Local Authorities. Parents often have to fight to get out of a particular funding band as it has not been applied individually to their child's needs.
We strongly believe that the existing system will not be helped by unnecessary reorganisations and rebranding. We are concerned that a number of the proposals above amount to simply recreating existing systems. This will ultimately divert scarce resources into unnecessary administration costs.
Our Final Thoughts
In reality, many of the proposals put forward already exist in the current system and they have simply not been complied with. The main issue, in our view, is one of ensuring implementation rather than anything else. In order for rules, standards and provision to be implemented effectively, adequate funding must be provided.
It will be a huge disappointment for children and families if the outcome of this process amounts to little more than a rebranding exercise. We strongly recommend that the government instead improves adherence to the existing systems, investing in areas where there are specialist skills shortages.
We are also concerned about the proposals in this paper that appear to weaken existing rights – most notably the introduction of a pre-approved list of schools and the bringing in of compulsory mediation. Our worry is that the current proposals will make it harder for parents to challenge Local Authorities.
It is already difficult for parents to navigate this system to challenge a Local Authority. Funding is rarely available and many parents have to represent themselves against such Authorities and this is by no means an easy task.
If you've found yourself in a situation where your child's additional needs are not being met, we could help you. Get in touch for further information.
Get in touch with the UK's Number 1 Education Law team today!
Fill in the form below to get in touch with one of our education law team, or call our team today on: 0808 239 9764