Education Lawyers Express Concern over High Academy Dropout Rates
Posted on: 1 min read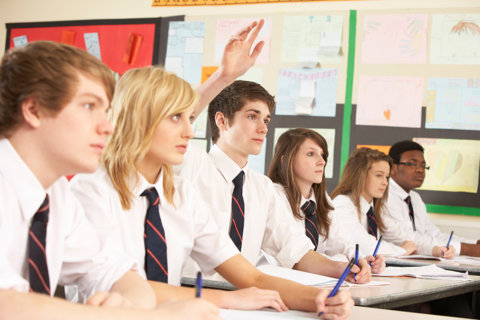 Education Lawyers have expressed 'grave concern' about the practice of 'off-rolling' after an Education Policy Institute (EPI) report revealed that 1 in 10 pupils joining secondary school in 2012 experienced an unexplained exit at some time before the end of GCSEs – more than 69,000 pupils.
An illegal practice where schools informally exclude vulnerable pupils to improve their overall results, the EPI's executive chairmen called the off-rolling figures 'disturbing'.
Dan Rosenberg, a specialist Education Lawyer who represents dozens of families who have been unlawfully excluded from school, including a 13-year-old boy with dyslexia at a London School, whose mother was given an ultimatum by the headteacher that her son would be permanently excluded unless she withdrew him from the school.
The boy in question ended up out of education for a year, until he was accepted into another school.
According to the report published today, vulnerable groups were most at risk – including those in social care, children with Special Educational Needs, and those from poorer backgrounds.
Dan Rosenberg said, "Unfortunately, we regularly see schools trying to push out children in order to boost their performance.
"Off-rolling can have long term and devastating effects on the children concerned, with many unable to get into new schools and consequently dropping out of education completely.
"Many parents seem to assume that they are powerless in this situation, but what they often don't realise is that they could be eligible for Legal Aid, and we can assist them. Schools often back down very quickly when pulled up on what they are doing."
Referring to his client whose mother was under pressure to remove her son from school, Dan added, "The boy occasionally got into a bit of trouble, but it was not excessive by any means. In the end he missed out on a whole year of education. The long-promised crack down on off-rolling cannot happen soon enough.
"Every child has the right to education, and schools should not be able to get rid of children in order to boost their exam results and place in the league tables. We would encourage any parents whose children have been affected by off-rolling, or are under pressure to withdraw their child from school, to seek legal advice as soon as possible."
Get in touch with the UK's Number 1 Education Law team today!
Fill in the form below to get in touch with one of our education law team, or call our team today on: 0808 239 9764