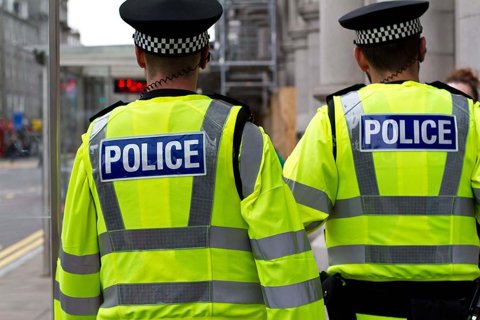 Students "Over-policed and Under-protected" with Almost 1,000 Police in UK Schools
Posted on: 3 mins read

According to the Runnymede Trust's recent report, 979 police officers now operate in UK schools. There is concern that they are disproportionately placed in schools with higher percentages of students of Black and ethnic minority backgrounds, and high numbers of free school meals.
The aim of these officers, which includes SSOs (Safer Schools Officers), is to keep children safe, existing as a point of contact for teachers. However, the concern is that they may be having the opposite effect.
SSOs have been known to intervene more intensely rather than just existing as a point of contact for teaching staff.  The Runnymede Trust's report has shown that these interventions disproportionally affect students of Black and ethnic minority backgrounds.
Runnymede claims that this leaves many students "over-policed and under-protected". Half of SSOs, or equivalent police officers, are based in London schools. There are plans to increase SSO forces by 7% across the UK.
More Intervention with Limited Accountability
Experts are worried about how police presence in schools may feed into a culture of low expectations, with limited accountability for police. More intervention from police in schools may blur the lines between disciplinary matters that could be dealt with by teaching staff, and criminal justice issues.
It has been argued that children are now increasingly subject to surveillance in what should be a safe, educational setting. Dr Shabna Begum, the Head of Research at The Runnymede Trust, has criticized the "highly racialised and damaging impact excessive force can have inside a school setting". She joins many other experts in their concerns over the "predictable outcome" and "deeply concerning" results of the report.
Recent Cases of Discrimination
In December 2020, a Black teenage girl, referred to as Child Q, was strip-searched in a Hackney school after being wrongly accused of cannabis possession. Police officers are being investigated for gross misconduct, and the school failed to treat the incident as a safeguarding issue.
Dan Rosenberg, our solicitor and education law expert here at Simpson Millar, says:
"What happened to Child Q was appalling. However, whilst shocking, it was sadly not entirely surprising, as this is not the first-time concerns about the treatment of Black children by police officers in schools have been raised." 
"In fact, the Metropolitan Police Service agreed as far back as April 2020 to review the equality implications of officers in schools following a case brought by a young Black client of mine who had autism. Avon and Somerset police agreed to do the same following our pre-action correspondence on behalf of a mixed-race year 7 child."
The Effect on Children with Special Educational Needs
There's an obvious risk that the presence of police officers in schools may have disproportionately negative consequences for certain racial minorities, as the Runnymede Trust report makes clear. The negative effects of police presence in schools could also extend to children with special educational needs and disabilities, as our expert Dan Rosenberg explains:
Government statistics show those who are most likely to be disproportionately sanctioned are Black and mixed-race children, as are children with Special Educational Needs.
The equality implications of having officers in schools has not been properly considered, nor is data on the equality implications of the deployments being collected and analysed by forces. There is a significant risk of police in schools doing more harm than good.
If you're concerned about how your child is being treated in school, get in touch with our Education Law and Children's Rights team to find out how we could help you. We represent parents and children, not Local Authorities. We cover all areas of Education Law, including exclusions, bullying, discrimination and special educational needs.
Get in touch, today!
Fill in the form below to get in touch with one of our dedicated team members, or call our team today on: 0808 239 9764