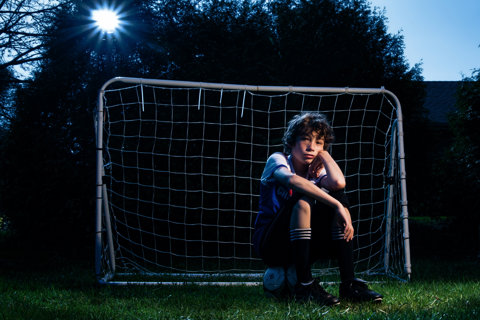 Manchester City Football Club Launch Child Abuse Compensation Scheme
Posted on: 3 mins read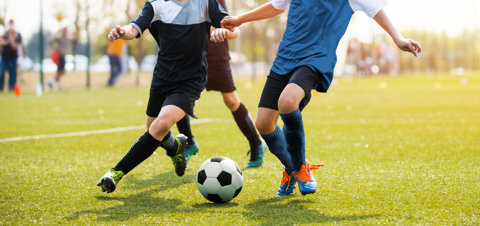 Manchester City Football Club has launched a new redress scheme to award compensation to victims of historical child sexual abuse, in what's the first move of its kind in British sport.
To claim compensation contact our Child Abuse Solicitors for free legal advice. Ask about Legal Aid or if we can deal with your claim on a No Win, No Fee basis.
Child Abuse in Sports
Abuse in sports clubs has been heavily reported in the media following the conviction of former youth football coach Barry Bennell. Bennell, who worked at clubs including Manchester City, Stoke City and Crewe Alexandra, was convicted in February 2018 of 50 offences relating to 12 junior players, aged 8 to 14, between 1979 and 1991.
Prior to Bennell's conviction in 2018, he had previously served three custodial sentences, two in the UK and one in the United States. As a result of the abuse by Barry Bennell, Manchester City launched an independent inquiry which uncovered abuse by John Broome – a talent scout involved with the club from 1964 to 1971, who died in 2010.
What will the Redress Scheme Look Like?
Manchester City's review is ongoing and full details of the redress scheme have yet to be published. However, it's likely that the scheme will offer compensation and an apology to players sexually abused during their time in Manchester City's youth team. The time limit for making applications has also yet to be announced.
It is the duty of the owner of the sports club to ensure that the staff they employ are suitable to work with children. When a person has used their position to abuse children, a claim may be brought against the organisation that employed that individual through the Civil Courts.
A number of former players have been pursuing claims through the Court against Manchester City, and this new scheme will offer an alternative route for survivors to pursue claims against the club.
It's thought that the compensation scheme will \"provide a speedier, cheaper and more predictable means of compensation\", and it's also been reported that it will offer payments on a tariff \"two-tier system taking into account the range of offences, the length of the abuse and its effect on the victims\".
It's anticipated that the club will also contribute to the legal costs to ensure that abuse survivors don't have to make contributions from their own compensation. It's currently unclear whether Manchester City's redress scheme will include appropriate counselling and psychological support for survivors.
A Positive Step for Abuse Survivors
The Judge who sentenced Bennell in his sentencing remarks said that he was too well aware that no sentence which he could pass could begin to redress the harm and damage which he caused to his victims. Any compensation scheme will also be unable to fully redress the harm and damage caused to those who were victims of abuse by Bennell and Broome.
Nevertheless, the introduction of the redress scheme by Manchester City is a positive step and one that will be welcomed by survivors. It's anticipated that the scheme will put survivors first and introduce a quicker and more efficient process than making a claim through the Civil Courts.
It can only be hoped that other sports clubs where abuse has taken place will follow the lead of Manchester City and introduce similar redress schemes to compensate abuse survivors.
A number of the players involved in Bennell's case bravely waived their right to anonymity and set up The Offside Trust - an organisation committed to supporting survivors and working to make sport safe for children. The Offside Trust not only focuses on football, but all sports to work with and support fellow survivors.
The disclosure of abuse by former footballers has highlighted the failures of other sports clubs with a duty of care to children. Our Child Abuse Solicitors have helped many survivors who were abused in a number of different sports including swimming, karate, athletics and rugby. If you would like more information about making a claim for compensation please get in touch with our Child Abuse Solicitors.
Want to speak with our abuse claims team in confidence?
Fill in your details and one of our team will call you back