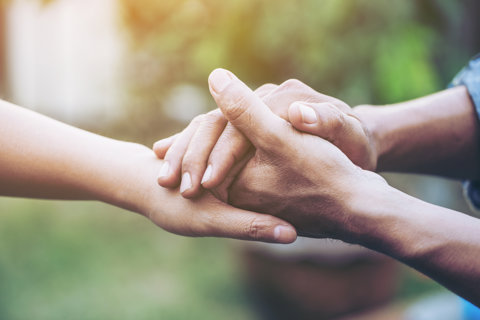 Government Announces National Redress Compensation Scheme for Victims of Child Sexual Abuse
Posted on: 2 mins read

The Home Secretary announced on Monday 22 May that a national redress scheme to compensate victims of child sexual abuse will be introduced in England.
Suella Braverman told broadcasters on Monday that the aim of the redress scheme will be to "ensure victims and survivors can secure some finality, some acknowledgment of what they have been through and hopefully some closure."
The final report of the Independent Inquiry into Child Sexual Abuse (IICSA), which was published in October 2022, called for a fixed-term compensation scheme to be implemented for victims of child sexual abuse who have been let down by institutions in the past.
This was one of 20 recommendations made in the report, and the government has agreed to implement 19 of these in total.
The inquiry said there were issues with current civil justice and criminal compensation schemes which often do not provide the accountability and reparation sought by victims and survivors of child sexual abuse.
The Government said that victims, charities and lawyers will be consulted on areas of the scheme, including who it should support and which institutions should be included in the scheme.
Liam Goggin, Head of Abuse Law here at Simpson Millar has said:
"Today marks an important milestone in the lives of abuse survivors across the country. However, what we need now is further insight into the scheme, as the current information provided by the government is vague and lacks detail.
"While it is absolutely right that the government consult with victims, survivors and charities on a number of areas of the scheme, it's also absolutely imperative that they do so with urgency and that this matter remains at the very top of the political agenda. The government now need to provide a clear plan of action with timeframes detailing how this scheme will work, which victims and survivors it will include, and when it will be put in place.
"As the inquiry found, there are fundamental issues with the current civil justice and criminal compensation schemes, which simply do not provide the accountability sought by many of our clients.
"Whilst today's announcement is welcome with the government now committing to a redress scheme, how successful it will be, will be wholly dependent on the detail of the scheme including the scheme being properly resourced."

Liam Goggin

Partner, Head of Abuse Claims & Public Law
Our Abuse Team at Simpson Millar have already given input into the proposed redress scheme in February this year, when attending a consultation meeting with the Home Office.
We have worked on a range of redress schemes in the past, including schemes set up by London Borough of Lambeth Council, Manchester City Football Club, the Church of England and the Irish Government.
We will provide more information on the proposed scheme as this becomes available. If you have any queries in relation to the scheme or redress schemes in general, please feel free to get in touch.
Would you like to speak with one of our Abuse Claims lawyers?
Fill in the form below to get in touch with one of our dedicated team members, or call our team today on: 0808 239 1287