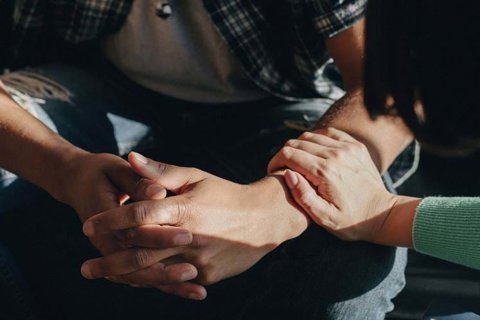 Can I Claim Compensation for Abuse when I was a Child?
Posted on: 4 mins read

Although it may be many years before you speak out about the abuse you experienced as a child, you may still be able to claim compensation for child abuse.
You may be able to claim compensation either directly from the person who abused you or from the institution that was responsible for them, such as an employer or Local Authority through a civil (personal injury) claim. You may also be eligible for damages by making a Criminal Injury Abuse claim, even if your abuser hasn't been convicted of the crime.
For free legal advice contact our Abuse Claims Solicitors so we can examine the details of your case and advise you on how best to proceed. Ask about Legal Aid or if we can deal with your claim on a No Win, No Fee basis.
How Much Compensation is Paid Out for Child Abuse?
The amounts of compensation awarded in child abuse claims made through the Criminal Injuries Compensation Authority, CICA claims, varies depending on whether the child abuse was sexual abuse or physical abuse.
In child sexual abuse claims, CICA compensation ranges from £1,000 - £44,000.
In child physical abuse claims, CICA compensation ranges from £1,000 - £13,500. However, more can be awarded if you are diagnosed with a disabling mental injury by a psychologist or psychiatrist.
In civil (personal injury) claims compensation settlements can range from around £5,000 - £200,000 and sometimes more. For detailed information see How Much Compensation is Awarded for Child Abuse?
Who Can I Claim Against?
Abuse in childhood can take many forms, so determining who to claim compensation from may not be immediately clear.
If the child abuser is still alive, their crime should be reported to the police, and if this results in a conviction, you may be in a strong position to claim damages. If the abuser has died, you may be able to claim against their Estate, with any compensation being paid out of their assets. However, this needs to be done before the Executor of the Will has distributed the Estate to the named beneficiaries.
Claim against a Local Authority or Employer
If the person who abused you was able to do so because of their job, you may be able to claim against the organisation they were working for. For example, if you were abused in foster care, the Local Authority could be held liable, or if the abuser was a sports instructor, you could claim against the sports club that employed them.
An employer can only be held liable for any child abuse that occurred if the nature of the abuse was closely linked with the nature of the abuser's job. Hence, in the above examples, people in these jobs would have plenty of opportunities to build close relationships with children, establish themselves as a trusted authority figure, and be in close proximity with young children, often unsupervised, as part of their day-to-day work.
Can I Claim through the CICA?
You may qualify for compensation and be able to make a claim under the Criminal Injuries Compensation Authority (CICA) through the Criminal Injuries Compensation Scheme. This is a UK government scheme to compensate those who have sustained a "criminal injury" caused by a "crime of violence".
This can include a physical or sexual assault on a child and could be an option if the abuser doesn't have the means of paying compensation or they aren't insured for causing you the injury.
However, the rules regarding CICA eligibility are quite complex. For instance, any attack must have been reported to the police, although you can still receive compensation even if your complaint didn't result in a conviction. It's therefore worth speaking to a specialist Abuse Solicitor before taking any action. It may be the case that the Solicitor believes this is the best way for you to secure damages, rather than claiming compensation against an individual or organisation.
Get in touch, today!
Fill in the form below to get in touch with one of our dedicated team members, or call our team today on: 0808 239 1287