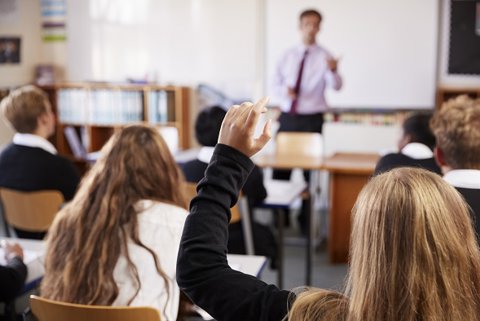 Children can fall out of education for any number of reasons, and different circumstances call for different courses of action. But one thing is key - where a child is without education, time is of the essence.
In that case, it's worth seeking legal advice immediately, so you can get help navigating the law surrounding children out of school and get guidance on how to resolve the situation. A child being out of education isn't good for the child, but in our experience, it's also very stressful for the parent, and often has a significant economic effect.
For initial advice get in touch with our Education Law Solicitors.
Can Exclusion from a School be Challenged?
Sometimes, children are out of school because they've been permanently excluded. Permanent exclusions may be challenged by the parent before the Governing Body in the first instance, and thereafter appealed to the Independent Review Panel. It's important to consider whether the child may have any additional educational needs and whether the school has supported the child properly in accordance with equalities legislation.
Exclusions must also be a measure of last resort. If a child has been excluded, considering whether the exclusion can be overturned is one issue, but in parallel, it's also important to think what the other options are if that doesn't work or if the child doesn't wish to return to the school.
All exclusions must be made formally and it's unlawful to exclude a child by any other means. Off-rolling - i.e. the practice by which schools informally exclude children in order to improve their academic rankings - is unlawful.
Preventing children from continuing with their GCSEs or A Levels, requiring them to drop certain subjects, forced repetition of school years, inappropriate use of reduced timetables, exclusions on the basis of attendance, and pressure on parents to 'withdraw' their children to avoid exclusions are all means by which schools can seek to squeeze children out. Ofsted is directing increasing attention towards the practice, but if you've been affected by it, then you should seek legal advice.
Education, Health and Care Plans
For children and young people with an Education, Health and Care Plan (EHCP), there is further legislation in place. The Local Authority must make the provision specified in Section F of the EHCP and provide the placement named in Section I. If the placement has broken down or there has been a significant change in circumstances, then the Local Authority must review and amend the plan (and make the provision set out in the amended plan).
Ultimately, children have a right to be educated and should be in school or receiving other education. If a child isn't receiving any educational provision, something has gone wrong. But our specialist Education Solicitors can advise on what you can do to put things right.
Get in touch with the UK's Number 1 Education Law team today!
Fill in the form below to get in touch with one of our education law team, or call our team today on: 0808 239 9764