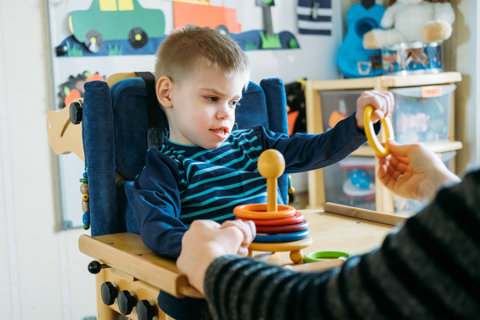 If your child already has an Education, Health and Care Plan (EHCP) when they are starting primary school, your Local Authority's Special Educational Needs department will allocate their place. You'll have the opportunity to provide your views on which school you would like your child to attend. For further information on the provision available at local schools in your area, you can visit the Local Authority's Local Officer.
If you aren't happy with the school named in Section I of your child's EHCP, once the final plan is issued, you will be provided with a right of appeal to the Special Educational Needs and Disability (SEND) Tribunal.
For legal advice and help to prepare your appeal, get in touch with our Education Solicitors and SEN Lawyers, so we can set out the options available to you for legal assistance with the appeal process.
No Education, Health and Care Plan?
If your child doesn't have an EHCP or is in the process of having their Education, Health and Care needs assessed, you will need to apply through the normal round of primary school admissions. You'll have to apply directly to the relevant admission authority for a school place. If your child isn't allocated a place at your chosen school, you may wish to appeal to the admission authority for a place as an alternative school.
Primary School Admissions Appeals can be difficult, as infant classes cannot contain more than 30 children to each qualified teacher. Our Education Solicitors can talk you through all the options for receiving advice in relation to a primary school admission appeal.
Get in touch with the UK's Number 1 Education Law team today!
Fill in the form below to get in touch with one of our education law team, or call our team today on: 0808 239 9764