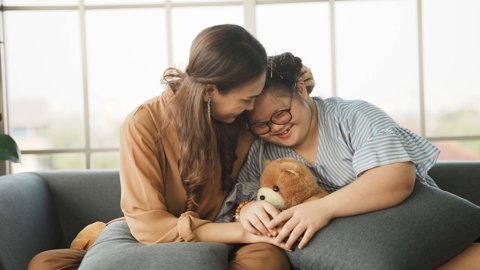 How to Find a Suitable School for your Child with Special Educational Needs and/or Disabilities
Posted on: 4 mins read

Some special needs and disabilities are easy to spot from a young age, and others only come to light as a child gets older, and particularly once they start school. Needs are often complex, and although deciding on a school for your child is often stressful for any parents, there's often a lot more involved for parents of children with additional needs.  In this article, we'll tell you how to set yourself up for success in securing the most appropriate school for them.
What to Do if you Need Extra Support for your Child with SEND
Your child might need more support than a mainstream school can provide. In this case, the next step if it's not simply a special school, is that your Local Authority should issue an Educational Health and Care Plan (EHCP). This will detail your child's educational needs and the support they'll get, based on a formal assessment. Contrary to some myths, EHCPs can and should be issued for children in mainstream education.
Your child doesn't need to have a formal diagnosis for an EHCP; the legal test is whether their needs can be met from within the ordinary resources of a school. If there's evidence that this is not the case, then an EHCP should be issued even if the cause of your child's difficulties (i.e the diagnosis) is not known.
With an EHCP, you can name your preferred school for your child, based on their needs. The Local Authority must name the school you choose in the EHC plan, unless it thinks doing so would be unsuitable for them or would detrimentally affect the education of other children.
If you don't get the school you named, you have the right to appeal to the SEND Tribunal. You can get advice on increasing your chances of success in these appeals from our Education Lawyers. We're experts in this field and have secured thousands of school placements for children with SEND including independent schools.
How do you Know that a School is Going to be a Good Fit for your Child?
If you're going to an open day, make a note of some questions to ask and things to look out for in advance. You could ask for a private visit with the Headteacher, and also meet the Special Needs Coordinator (SENCo) if it's a mainstream school.
You could even get in touch with other parents who have children with SEND at that school if you have contacts, to see what their experience has been. However, we'd always advise caution in relying too much on this, as all children are different and what works for one may not work for another. You'll get a good feel from staff and a visit, as to whether the school is one which will be able to meet your child's needs.
Good questions to ask are likely to be:
What teaching styles or approaches do they use?
Do they have some specialist help on hand, or specific understanding of your child's disabilities or needs? You might want to know whether they have children with similar needs;
What are their class sizes, and how they arrange their groups? (by age/ability for example);
Do they have specialist facilities, equipment and resources available?
Should I Send my Child to a Mainstream School or Special School?
For some children, it can be obvious that they need a special or mainstream school. For others, this decision can be more finely balanced depending on their needs. The law has a presumption in favour of mainstream education. The school must provide the necessary support and adjustments, so your child can participate fully in school life.
A child cannot simply be forced into special school because it's more convenient or easier. However, where parents do decide to pursue a special school, this too can come with its own challenges in terms of finding schools with places available. Currently, demand of special school places seems to far outweigh supply.
Note, however, that maintained special schools can only turn pupils down for a place in certain prescribed circumstances. Simply saying that there are no places will not satisfy the legal test. More specific and evidenced reasons should be provided. If you're told there are no school places for your child, then you should get in touch with us for further advice.
Get in touch, today!
Fill in the form below to get in touch with one of our dedicated team members, or call our team today on: 0808 239 9764