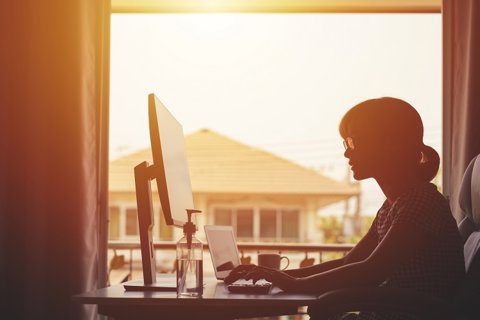 Making an appeal to the SEND Tribunal can be daunting to begin with. But having to attend the Hearing virtually may leave you feeling even more overwhelmed, especially if you're not used to using tech in your everyday life.
Even if you regularly take part in video calls, the SEND Tribunal use their own video platform to carry out Hearings. But don't worry. If you're appeal is with the English Tribunal service, you'll have a tech-check 30 minutes before the Hearing begins. If your appeal is with the Welsh Tribunal service, your tech-check will likely be a few days before.
This is to make sure that your microphone, video and connection are all running smoothly.
During the tech-check you will be speaking to a Tribunal Clerk who can answer any questions you have about the Hearing.
We understand if you still feel nervous about the Hearing, as we know how emotional and stressful it can be when discussing something as important as your child's education.
Our Education Solicitors and SEND Lawyers have attended many Hearings virtually since the coronavirus pandemic began, so we can walk you through the process and will support you through every step of making your appeal.
Here's some advice about how you can make sure you're ready and comfortable for your virtual Hearing.
Click for our guide on how to prepare for a Virtual SEND Tribunal Hearing.
Prepare Notes before the Hearing
Some people prefer to have handwritten notes about what they're going to say, so they can have the video call screen up the entire time, whereas others prefer to do everything digitally. Do whichever works best for you, but it's a good option to have a few prompts just so you don't lose your train of thought at any point of the Hearing.
When making notes about what you want to say, it's a good idea to think about why you're at the Hearing and what you think the Tribunal needs to know.
Have your Tribunal Bundle Open
Having your Tribunal bundle open will mean that you can check any details and refer to any specific points when you need to.
Whether you have a digital or physical copy, you can make a note of anything that you feel you might want to look back on or bring up at the Hearing.
Be Prepared to Send Emails during the Hearing
It's unlikely that the Tribunal will ask you to provide additional written evidence or documents throughout the Hearing, as written evidence is normally sent to the Tribunal well in advance.
But if you're asked to send anything over you should attach it to an email with the subject line 'URGENT VIDEO HEARING IN PROGRESS' so they can easily find it in their inbox.
Only use this subject line if you are sending during the Hearing, not before.
Stay Hydrated
Hearings are often long and you might have to talk a lot throughout the entire process. Keeping water at hand will mean that you can stay hydrated and won't have to wait for breaks to get a drink if you need it.
This may sound simple, but it's a good way of making sure you're comfortable throughout the video call.
Get in touch with the UK's Number 1 Education Law team today!
Fill in the form below to get in touch with one of our education law team, or call our team today on: 0808 239 9764