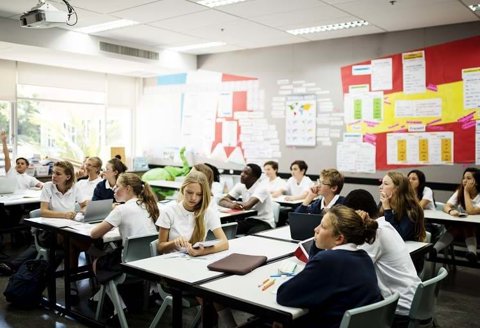 What can I do if I Disagree With the Secondary School Chosen for my Child?
Posted on: 1 min read

The transfer to secondary school can be a worrying time for many parents, particularly if your child also has additional special educational needs. If your child has an Education, Health and Care Plan (EHCP) then the process for their transfer to secondary school this September will be slightly different. 
Get in touch with our expert Education team for initial advice.
FAQs
The Local Authority should review and amend your child's EHCP to name the secondary school that they will attend by 15 February.  You should also be provided the opportunity to share your preference for the Local Authority ahead of this date. This is a legal deadline and so the Local Authority must confirm your child's secondary school place by this time.
If you do not agree with the secondary school allocated to your child, then you must be given the opportunity to appeal to the Special Educational Needs and Disability (SEND) Tribunal against this decision. This should be set out in the decision letter that comes with your child's amended EHCP.
The Tribunal rules say that you cannot lodge an appeal until you have considered mediation and have contacted a mediation advisor. This must be done within two months of the date you received your decision letter which will include details for an independent mediation advisor. If you don't want to go through the mediation process, you can request that the mediation provider simply sends you a certificate.
Once you have received the mediation certificate, you can lodge an appeal with the Tribunal. Any appeal must be received by the Tribunal within two months of the date of the decision letter, or one month of the mediation certificate, whichever is the later date. To lodge an appeal, you should complete 'Form SEND35' which can be found on the government website and send it to [email protected] with all relevant documents.
The process should take around 12 weeks and you will be provided a hearing date for your appeal to be considered by an independent panel. The panel will need to consider whether the secondary school your child has been allocated is suitable for their age, aptitude, or special educational needs.
They will also consider whether your child's attendance at the school will be compatible with the education of the other children and an efficient use of resources. For example, if your child is not going to have an appropriate peer group at the school, then the panel may conclude that it is not suitable.
It is important to remember that the Local Authority are not responsible for providing your child with the best education, as long as it is suitable. The panel must therefore be satisfied that the school your child has been allocated is unsuitable, and that your preferred school should be named instead.
If you're unhappy with the school your child has been allocated, it's important to seek out legal advice based on your individual circumstances. Our Education team will listen to your situation and let you know how we might be able to help.
Get in touch with the UK's Number 1 Education Law team today!
Fill in the form below to get in touch with one of our education law team, or call our team today on: 0808 239 9764