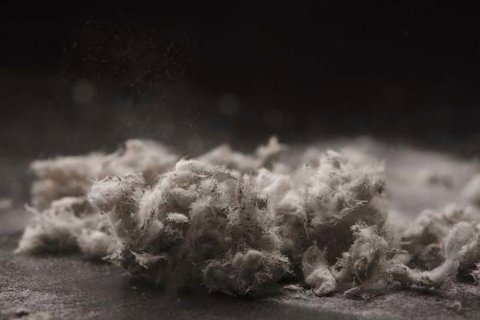 What Should I Do if I Think I Have an Asbestos-Related Disease?
Posted on: 1 min read

Some of the most well-known industries and jobs associated with asbestos exposure include:
construction and building trades;
shipbuilding;
electricians and plumbers;
mechanics
While asbestos is still present in some older buildings, it's not always harmful. If you're worried about asbestos in your workplace, you can ask to see your employer's asbestos survey. This will tell you where the asbestos is and what's being done to manage it.
In the most severe cases, exposure to asbestos can lead to diseases affecting the lungs such as asbestosis, pleural thickening and mesothelioma. In these instances, you may be eligible to make an asbestos compensation claim.
FAQs about asbestos-related diseases
Making a claim can be daunting as most of the time, asbestos-related claims are made years after coming into contact with asbestos, but our Solicitors are highly experienced in investigating these types of claims.
Using the services of an experienced Industrial Disease lawyer has a lot of advantages, here are just a few:
We can help you submit your benefits claim so you can get financial support quickly while waiting for your settlement.
We'll help you pinpoint where you were exposed to asbestos if you're not sure and send a letter of claim on your behalf.
We can deal with your claim while you enjoy time with your family.
Anyone who has been exposed to asbestos could potentially make a claim. But it will depend on individual circumstances. In most cases, people will need to have been diagnosed with an asbestos-related illness in order to get compensation. Our Industrial Disease Solicitors can quickly tell you if you can make a claim.
The time limit for claiming compensation if you've been told you have an asbestos illness is three years from the date of diagnosis. It's therefore important to get expert advice as soon as you know you have an asbestos-related disease.
If someone dies from an asbestos-related illness, their Executor or Personal Representative can make a claim on their behalf. The Executor or Personal Representative has three years from the date of the death to claim for compensation if the person who died had an asbestos related illness.
Getting compensation for asbestos can be a complicated process, especially if you're unsure where you might have been exposed to it. Our Industrial Disease solicitors specialise in asbestos claims and can support you in getting compensation, benefits and the care and support you need.
Even if the employer responsible is no longer trading or you're not sure where you may have been exposed to asbestos, we could still help you.
Get in touch with us for a free claims assessment and we'll be happy to answer any questions you may have.
Get in touch, today!
Fill in the form below to get in touch with one of our dedicated team members, or call our team today on: 0808 239 0144