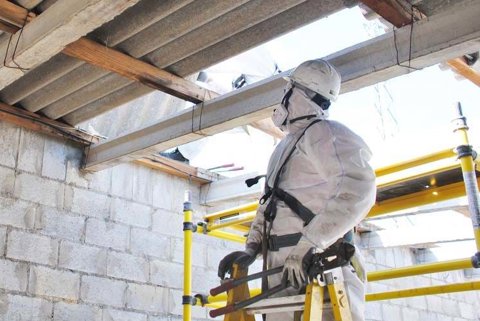 Is There a Time Limit on When I can Claim for Asbestos-Related Illness?
Posted on: 3 mins read

In most cases, asbestos-related diseases will be diagnosed years after someone has been exposed to asbestos. If you've been diagnosed with an asbestos-related illness, you might be concerned that it is too late to take legal action. 
But whilst there is a time limit on when you can make a claim, this will start from the date of your diagnosis - or the date you ought to have known you had a work-related illness - rather than when you were in contact with asbestos materials. After being diagnosed, you will have three years to start the claims process.
If you or a loved one has been harmfully exposed to asbestos, our expert Industrial Disease team could help you. Get in touch for initial advice.
What if the Place Where I was Exposed to Asbestos Doesn't Exist Anymore?
Most people who are diagnosed with asbestos-related illnesses were exposed to the material in the mid-20th century before regulations came in prohibiting the use and importation of asbestos.
As a result, many people who start the process of claiming compensation find that the place they were exposed to asbestos no longer exists. This is usually a former employer or workplace that failed to warn employees of the dangers posed by asbestos and provide protective equipment.
If you find yourself in this situation, you shouldn't be put off making a claim. In most cases, it will still be possible to get compensation through the business's insurance company.
Businesses have been required by law to put Employers' Liability Insurance in place since 1972 to ensure they're covered for the injury or illness for any of their employees. But many companies insured themselves with this kind of insurance well before the 1970s and we regularly find policies for dissolved companies dating back as far as the 1950s.
If your former employer didn't have any insurance, you could still claim through a government-funded Scheme. This could either be seeking compensation under the Pneumoconiosis Workers Compensation Act and/or the Diffuse Mesothelioma Payment Scheme.
Our Industrial Disease Solicitors are experts and will use their knowledge and experience to locate the relevant insurance firm and secure your compensation.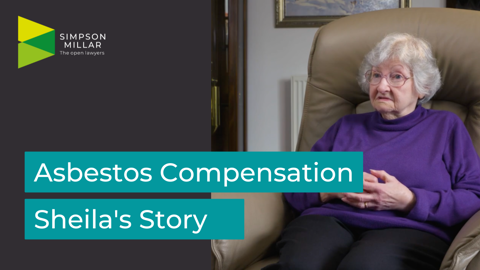 Find out how our Industrial Disease Team Helped Sheila After her Husband's Death
Simpson Millar helped Sheila secure compensation after she sadly lost her husband Eddie, who was exposed to asbestos during his employment.
Can I Claim on Behalf of Someone who has Died?
If you're the Executor of the Will for someone who has died of an asbestos-related disease, you will be able to claim compensation on behalf of that person's estate and bring a claim for the benefit of their beneficiaries.
Even if there wasn't a Will, a person (usually the next of kin) can be appointed to administer a person's estate and they can bring such a claim on behalf of the estate.
If you were financially dependent upon someone who has passed away from an asbestos-related illness, or shared an income with them, you can also bring a claim in your own right.
In these cases, the limitation period or time limit mentioned earlier, is slightly different as you'll have three years from the date of death rather than the date of diagnosis to start the claims process. But it is important to note that this is only applicable if the three-year time limit had not expired during the deceased person's lifetime.
If a claim or legal proceedings had already been started before your loved one passed away, it is possible for a claim to be continued on behalf of the deceased's person's estate and for the benefit of their beneficiaries.
How Could an Industrial Disease Lawyer Help me?
Because of the time limits that exist for asbestos-related illness claims, it's important to seek legal advice as early as possible, delaying could result in a key date passing.
We offer a free claims assessment where we'll let you know if we think you have a strong claim. If we can take on your case and you decide to go forward with legal proceedings, the process will include:
Getting expert reports

We'll arrange for you to be examined by an independent medical expert. They will put together a report on your condition and any recommendations for treatments as well as any additional medical aids you may need.

Letter of claim

We'll write a letter to the Defendant informing that they have three months to conduct their own investigation. If the company no longer exists, we will instead contact their insurance company.

Building evidence of losses

As well as claiming for your pain and suffering, we will collate evidence to demonstrate the financial losses you've suffered or may suffer as a result of your illness. This could include loss of income, services costs or medical expenses.

Securing interim payments

If the Defendant admits responsibility, we will apply for Interim Payments. This will allow you to cover immediate costs such as household bills or medical treatment before the case settles.

Negotiate

We will work hard to work out a fair settlement as soon as we can
To find out more about whether we can help you on a No Win, No Fee basis, get in touch with our expert Industrial Disease team.
Get in touch, today!
Fill in the form below to get in touch with one of our dedicated team members, or call our team today on: 0808 239 0144