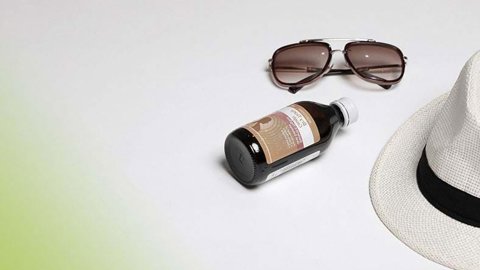 Asbestos Claims for British Expats Living Overseas
Posted on: 1 min read

This article was updated on 26 September 2022.
Asbestos-related illnesses such as mesothelioma, lung cancer, pleural thickening and asbestosis can take decades to develop after a person has been harmfully exposed to asbestos dust and fibres. So it may be that you were exposed to asbestos when you worked in the UK but remained undiagnosed until moving overseas.
If you're living abroad and you've been diagnosed with an asbestos-related illness, you can still claim compensation just as you would if you still lived in the UK. This is because the company you worked for when the asbestos exposure happened would still be subject to UK law.
Our Industrial Disease Solicitors can help you if you're living overseas and claiming against a company in the UK, even if they're no longer trading. We can also help you apply for any benefits you may be entitled to from the UK Government.
Contact our Industrial Disease Solicitors for a free claims assessment and legal advice, we'll be happy to look at your situation and let you know how we can help you. We handle Industrial Disease claims on a No Win, No Fee basis - ask us for details.
FAQs about Claims for British Expats Living Overseas
If you're a British expat living overseas, you won't have to travel to the UK to make an asbestos claim. We can speak to you by phone or video conferencing and we'll keep you updated throughout the claims process by email and post.
If the case comes before Court (which it very rarely does), they will often allow evidence to be given via video link so you won't need to physically attend.
We'll work on your behalf to investigate the circumstances surrounding your claim and contact the employer responsible for your diagnosis so you can focus on spending time with your loved ones.
When you contact us for a free claims assessment, we'll talk with you about your condition, when you may have been exposed to asbestos and how we could help you. If we can take on your case, we'll investigate your entire working history, so we can establish specifically where the exposure to asbestos took place and who can be held liable (at fault).
We'll also arrange for you to have an independent medical assessment, and a medical expert will prepare a report with details of your condition. This is a very important part of your claim, as it helps us identify your care needs, how much they will cost and to correctly value how much compensation you should be awarded.
The medical expert will examine your medical records and carry out an examination over the phone, so you won't need to travel for this appointment. If a physical examination is needed, we can also arrange for a medical expert in your country you're currently living in to see you, but this is not usually required.
Your Solicitor will then contact the company you worked for, or their insurer, with details of the claim. Even if your former employer is no longer in business, the insurance policies at the time you worked there will remain valid. We can locate these insurance policies on your behalf, as we have access to databases containing this information for thousands of companies going back to the 1950s.

If the other side accepts responsibility, either in full or in part, and you have urgent costs that need to be met, we'll apply for Interim Payments of compensation on your behalf. This will mean you can cover expenses such as day-to-day living costs and vital care and rehabilitation without having to wait for your case to settle.
Our Industrial Disease Solicitors are experts in dealing with employers' liability claims for a wide range of work-related illnesses and diseases. We have a strong track record of helping people with asbestos-related diseases get compensation and access the care and support they need. Recent examples include successful cases for expats living in Cyprus, Malta, the Republic of Ireland and Australia.
We can also advise you if you're eligible for any state benefits from the UK Government, such as Industrial Injuries Disablement Benefit.
Our aim is to get you in a position where you can live with your condition as best you can without any financial concerns, and we won't let the fact you're living overseas affect this outcome.
We can support you throughout the whole legal process, speaking with you and providing essential help and guidance every step of the way. Get in touch with our experienced Industrial Disease Solicitors today for initial advice.
Get in touch, today!
Fill in the form below to get in touch with one of our dedicated team members, or call our team today on: 0808 239 0144