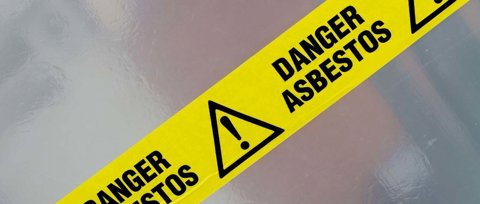 Am I at Risk of Asbestos Exposure in an Old Building?
Posted on: 4 mins read

Not necessarily. Living or working in a place where asbestos materials are present thankfully doesn't always mean you'll develop an asbestos related disease, such as mesothelioma or asbestosis.
In the UK, many of our public and private buildings still house asbestos containing materials, as the use of the substance was only banned in 1999.
So in any building built pre-2000, there is a risk that asbestos containing materials were used in its construction and will still be present.
Also because of the sheer volume of asbestos used over the past century, trace amounts of asbestos can be found in the air in certain places, and was possibly released when older buildings were demolished.
Thankfully, most people who live, study, work in or visit a building where asbestos is present will never have a problem.
But if the asbestos materials are disturbed, degrading, damaged or worked on without proper precautions, then you may be exposed to the harmful fibres as they are released into the air.
Even then, you may not develop any asbestos related illness, but an unlucky few may go on to develop an issue.
The effects of harmful asbestos exposure will not begin to show for at least 10 years and maybe not for 50 or 60 years after the harmful exposure took place.
So if you suspect you've been exposed to asbestos, there's nothing you need to do immediately, but you will of course want to avoid any further exposure and report your concerns about your exposure to your employer or the building owner. You should also keep a record of the incident. But hopefully, you will never encounter any problems.
Can I Be Exposed to Asbestos in Non-Industrial Settings?
Yes. Although asbestos related illnesses are most commonly associated with heavy industry such as shipbuilding, construction and refurbishment, engineering, our Industrial Disease Solicitors have seen more and more people seeking our help after suffering low-level exposure in other settings.
For instance, we've been approached by and are currently acting on behalf of teachers, nurses, librarians and someone who lived in an unsafe block of flats, and are working hard to help them get the compensation settlements they deserve.
We've probably all been in buildings where asbestos materials are present at some point, and many of our older schools, colleges, libraries, hospitals and council buildings did and still do contain asbestos materials.
You can still commonly find asbestos in:
Ceiling or floor cavities
Lagging insulation on pipework
Sprayed coatings on ceilings, walls, beams and columns
Insulating board
Floor and ceiling tiles
Textured coatings
Asbestos cement product like corrugated roof panels
Roofing felt
That means employers and owners must manage this risk properly to prevent occupants coming to harm.
According to UK regulations, if existing asbestos containing materials in buildings are in good condition and aren't likely to be damaged, they may be left in place, and their condition must be monitored and managed to make sure they aren't disturbed.
What Should I Do if I'm Worried About Asbestos in Buildings?
If you work in a building that was built before 2000 - when its use was banned - you might be concerned that you're being exposed to asbestos in the workplace every day.
You may ask to see your employer's asbestos survey, which should identify the location of any asbestos within the building, what state it is in and how it is being managed.
If you're worried about potential asbestos exposure in public buildings, such as libraries, hospitals or schools, you can make a Freedom of Information request and ask to see their asbestos surveys for those buildings.
What Should I Do if I Know I Was Exposed to Asbestos?
If you know you've been exposed to asbestos in an older building, in a specific incident where the asbestos was damaged or disturbed, you should record the details and report it the building owner where appropriate. You should keep a record of the incident safe for your own future reference.
It's impossible to know if you will go on to develop an asbestos disease at the time of exposure but by taking these steps, and you go on to develop an asbestos related illness in the future, it will be possible to identify the source, there will be evidence of the exposure and you can proceed with making an asbestos compensation claim.
Many people develop industrial diseases such as mesothelioma, pleural thickening and asbestosis years and often decades after they've been exposed to asbestos.
So in many cases, people will have forgotten the specific details of what happened and when and where the exposure may have happened, which can make it difficult to make a compensation claim.
Fortunately, our Industrial Disease Solicitors are experts in handling this type of case, so even if you're not sure where you may have been exposed, or if the company responsible is no longer trading, we could still help you.
Call us for a free claims assessment and we'll be happy to speak with you about your situation.
Get in touch, today!
Fill in the form below to get in touch with one of our dedicated team members, or call our team today on: 0808 239 0144