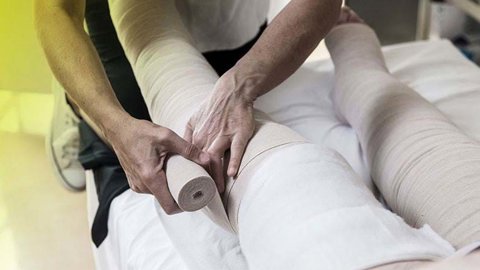 £125,000 Compensation for Pedestrian Knocked Down by Car
Posted on: 2 mins read

Susan Vanden
Partner, Road Traffic Accident Technical Manager
A Pedestrian Accident Claim Case Study – Client Situation
Our client was crossing a side junction when a car approaching turned into the side road and collided with the client. The driver of the car had clearly lost control of the car as had entered the side road on the wrong side of the road. Our client was thrown up into the air and landed heavily.
Liability (fault) was initially disputed by the car drivers insurer but after successfully investigating and proving that the defendant was negligent liability was admitted.
As a result of the car colliding with our client, he sustained multiple injuries including a serious fracture to his left knee, which would potentially require further surgery in the future, soft tissue injuries to his right elbow, right leg and right arm. He also suffered injuries to the right side of his head and neck. 
He had to undergo surgery to treat his knee injury and was forced to endure another operation after developing an infection around the metalwork placed in his left knee.
The accident also had a profound psychological impact on our client, as he began showing symptoms of anxiety and depression.
How We Helped
The client contacted our Road Traffic Accident Solicitors for a free consultation and legal advice. Susan Vanden, our Road Traffic Accident Technical Manager, took on the man's claim and arranged for him to undergo independent medical assessments.
He was examined by a Consultant Orthopaedic and Trauma Surgeon and a Consultant Clinical Psychologist, so the full extent of his physical and psychological symptoms could be identified. The medical experts' reports also included details of our client's medical prognosis and possible future care and treatment needs.
Our client was already experiencing permanent pain in his left knee, as well as restricted movement and stiffness in the joint. It was concluded that our client's condition would be likely to deteriorate in the future, with pain levels in his left knee increasing and him gradually becoming disabled as his knee function diminished. This would potentially impact on his future career prospects, putting him at a disadvantage on the open labour market.
We approached the female driver of the car that our client held responsible for his injuries, arguing that when the pedestrian accident took place, she was driving at excessive speed and in an unsafe manner. This, we stated, meant she wasn't keeping any or any proper lookout for other road users, including pedestrians.
As a result of the car driver failing to observe our client's presence on the side road, and not giving him priority as he had already started crossing, he was seriously injured.
Fortunately, the driver of the car admitted liability (fault), which meant the claim could be settled without going to Court.
The Outcome
The claim was settled with our client receiving a total of £125,000 compensation. This amount was calculated to cover his long-term financial losses and give him the means to access the care and rehabilitation support he needs, including future knee replacement surgery and subsequent revision surgeries.
Get in touch, today!
Fill in the form below to get in touch with one of our dedicated team members, or call our team today on: 0808 239 6443