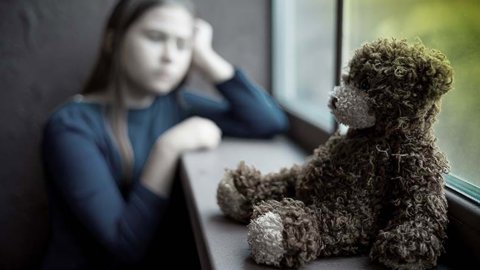 Why We support Child Brain Injury Trust
Posted on: 2 mins read

We've recently become the Legal Support Service Provider in Yorkshire and Humberside for the Child Brain Injury Trust, also known as CBIT.
We're so proud that we've been chosen to offer legal support to children who've suffered from an acquired brain injury along with their families.
Our specialist Personal Injury Solicitors are looking forward to working with CBIT to support any families who need it.
What Does Child Brain Injury Trust Do?  
The charity supports children with brain injuries and their families through all the different challenges they face. This includes support whilst in the hospital, through rehabilitation, education and transition into adulthood and lots of support and strategies for the parents and siblings in the family too.
It's so important for CBIT to help families as soon as they need it and they offer support in so many ways. They can offer advice on adaptations needed in the home so their child can come out of hospital, they can help the family deal with any changes in behaviour because of the brain injury among many others.
CBIT also recognised the need to give families access to the best people to help them with any legal issues they had as many children are injured through no fault of their own. That's why they appoint Legal Support Service Providers in regions across the UK.
Our clients rate us as
'Excellent'

4.5 out of 5 based off 2455 reviews
How We Help
Our experienced team helps children with brain injuries and their families through the legal process of making a claim.
It's so important to get the right specialist Solicitor who understands brain injuries in children. As they grow, the impact of their injury on their physical, mental, health, development, education and care needs can change so it's really important that the whole picture is looked at in detail by medical experts.
Any compensation will pay for the child's care and support through the whole of their lifetime and many parents need to know that their child will have what they need and be looked after when they're no longer around.
We can help take steps with insurance companies to ask them to pay for early assessment and rehabilitation while investigations into who was responsible for the accident take place. This makes sure the child with a brain injury can get help, support and treatment right from the start.
We aim to get interim payments from the insurance company once responsibility of the accident has been accepted so adaptations can happen at home and any necessary equipment or care can be put in place.
In addition to making a Personal Injury claim, we have an excellent Education Law team. They specialise in helping families with children and young people who have additional needs to get the right provision in a suitable school or college setting.
Because we have a strong Personal Injury Team working alongside a specialist Education Law team, we can offer seamless support you wouldn't get if you had to instruct two different firms to help you.
Also, if it turns out that you can't make a Personal Injury claim for your child or young person, our Education Law team can advise you on the Local Authority duties toward your child or young person and can help you challenge them if appropriate.
We're delighted to be in a great position to support children with acquired brain injuries and their families.
Get in touch, today!
Fill in the form below to get in touch with one of our dedicated team members, or call our team today on: 0808 239 3227