Cardiovascular diseases (including heart disease and stroke) are the number one cause of death in the world. Sadly it's responsible for 17.9 million deaths each year. So on World Heart Day, our Medical Negligence Solicitors want to remind people of the urgent need to get essential medical care if you're concerned about your cardiovascular health.
Throughout the Covid-19 pandemic, we've seen many people with underlying health conditions such as heart disease forced to shield. But when the restrictions started to ease in most parts of England and Wales, many vulnerable people continued staying at home, and felt afraid to see their GP or attend hospital appointments.
If you have any concerns over your heart health, we would urge you to speak with your doctor and find out what NHS services are available for you to use, as it's vital you get the care you need, or get diagnosed as quickly as possible. 
Don't Ignore Heart Disease Symptoms 
Heart problems can be linked to many factors, such as:
Poor diet
Physical inactivity
Smoking
Diabetes
Obesity
High blood pressure
Air pollution
Warning signs of potential heart problems include:
Chest pains
Breathlessness
Palpitations
It's vital that you get checked out and diagnosed as soon as possible, as this could make a huge difference to your recovery.
You may have spoken with your GP over the phone or via a video conferencing system over the last few months. But while remote consultations have been hugely beneficial for many during this strange time, in many cases there is no alternative to having a proper in-person examination. Your doctor can advise you if you need to attend an appointment in person and how to do so safely.
In August, the Royal College of Surgeons of England (RCSE) noted there's been a "sharp increase" in referrals and a rise in admissions to hospital, which it said shows that "normal NHS activity is resuming". 
Professor Neil Mortensen, president of the RCSE said, "Surgeons, doctors and nurses across the country are switching back to supporting an ever wider range of patients. Along with NHS managers, they are working their socks off to make inroads and tackle the backlog."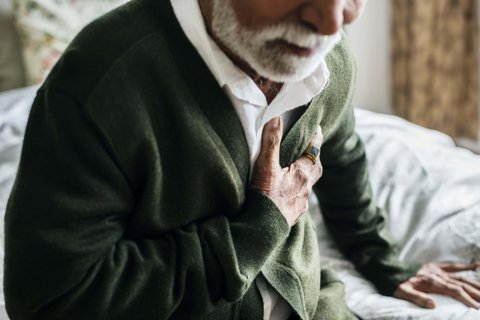 Helping Heart Patients: Case Study
Our client was admitted to an NHS hospital with symptoms of chest pain in May 2018. Since capacity at the hospital was limited, he was transferred to a private facility, KIMS Hospital, for further treatment.
Following an angiography, it was found he needed an angioplasty and a stent fitted to the right coronary artery. Unfortunately, our client became unwell again about 3 months later, and it turned out that a calcification of the left anterior descending (LAD) artery that had been present on the angiography hadn't been picked up. As a result, it hadn't been treated by KIMS Hospital when he had his angioplasty, and he needed further surgery to treat the LAD.
He later approached Simpson Millar's Medical Negligence Solicitors for a free claims assessment and we agreed to take on his claim for compensation. We obtained expert medical evidence which showed that the treatment provided in May 2018 fell below the reasonable standard.
In particular, the calcification to the LAD should have been noted and treated during the same procedure. Our expert concluded that this failing led to our client experiencing further symptoms and needing to undergo a second operation.
Fortunately, our client hadn't suffered any long term damage because of the medical negligence and made a good recovery, which meant the compensation he received was modest when compared with more severe cases. We proposed a compensation settlement of £5,000 with KIMS Hospital, which they accepted. The case was able to be settled quickly, which meant our client was able to move forward with his life.
Heart Conditions and Coronavirus 
If you have a heart condition, you're considered to be at a higher risk of more severe complications if you develop coronavirus. We understand that this is a frightening time for people with health concerns, particularly as the rate of infection ticks up again across the UK.
But while one health issue may be dominating the news agenda, we'd urge you not to neglect your general health, in particular heart health, and contact your GP if you have any concerns. They can decide if you need to physically go to an appointment, and tell you everything you need to know about how to attend safely.
Get in touch, today!
Fill in the form below to get in touch with one of our dedicated team members, or call our team today on: 0808 239 6043