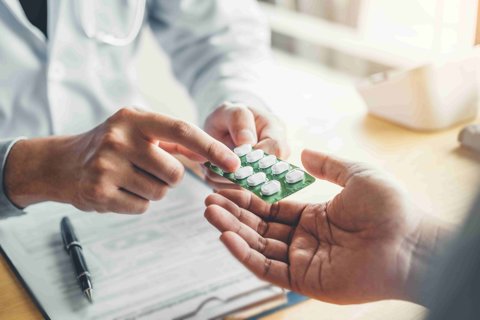 The Dangers of Taking Sodium Valproate During Pregnancy
Posted on: 6 mins read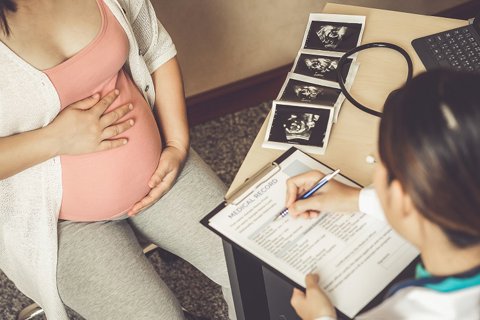 Sodium Valproate is a drug taken to treat epilepsy, bipolar disorder and prevent migraines, but taking the drug during pregnancy can cause Foetal Valproate Syndrome - a series of birth defects and other developmental problems in babies. Healthcare professionals must advise pregnant women of these dangers but sadly, many women are not given these warnings.
Many people are reliant on Sodium Valproate to treat their conditions, so doctors must ensure girls and women on the medicine are not at risk of falling pregnant, or discuss any possible alternatives if a woman would like to try for a baby. You should speak to your doctor before coming off Sodium Valproate, because alternative medicines that you could take will depend on your condition and how severe it is.
If you were not advised of the dangers of Sodium Valproate during pregnancy, and your baby has developed birth defects or other developmental problems, see how our Medical Negligence lawyers could help you make a claim. Compensation could help you pay for any ongoing support your child needs if they have developed Foetal Valproate Syndrome.
Sodium Valproate, or Epilim, is prescribed to patients suffering from seizures, epilepsy, bipolar disorder and migraines.  It should not be given to someone who is pregnant or trying for a baby as it carries a risk of causing Foetal Valproate Syndrome in babies.
Why is Sodium Valproate Dangerous to Take During Pregnancy?
If you take the medication during pregnancy, it can cause a range of different conditions in your baby, which is sometimes called Foetal Valproate Spectrum Disorder (FVSD). For example, there is:
Sadly around 20,000 children have been affected by Valproate medicines in the UK since the 1970s.
The dangers of taking the drug during pregnancy only received mainstream attention around six years ago when the BBC reported that 70% of women surveyed had not received new safety warnings about it during pregnancy by their healthcare provider.
How Taking Sodium Valproate during Pregnancy can Affect Yours and Your Baby's Life
Fortunately, exposure to Sodium Valproate during pregnancy has declined recently – the number of pregnant women taking it halved between 2018 and 2020.
However, many women are still reporting that they were not advised of the dangers of taking the drug during pregnancy. If your doctor did not advise you of the correct precautions to take, and risks associated with taking Sodium Valproate during pregnancy, your baby might be living with one or more symptoms of Foetal Valproate Spectrum Disorder. This can be life-changing both for your child, you and the rest of your family.
The support and care your child might need could affect your life drastically, for example:
The educational support your child needs – they might have Special Educational Needs and require an Education, Health and Care Plan for special provisions at school, which our Education Law team can help with;
The amount you and your partner are able to work, or the careers you can pursue, because of the all-round support that your child needs every day;
Any aids and adaptations around the house your child might need, because of developmental problems that affect walking, hearing and speaking;
Any extra travel costs you may have had because of appointments or surgeries at the hospital or doctors;
Pain and suffering your child may experience;
The emotional suffering you, your partner and your family may have experienced.
If this happened to you, your child and your family, and you're thinking about making a Medical Negligence claim for compensation, you can hugely benefit from having one of our specialist lawyers on your side who are very experienced.
Compensation can help pay for any costs you've already incurred as a result of your baby's condition, and any support or care they may need in the future.
Our Medical Negligence solicitors will know exactly how to advise you on your situation will take all factors of yours and your baby's life into consideration to work towards the compensation you deserve.
Our clients rate us as
'Excellent'

4.5 out of 5 based off 2453 reviews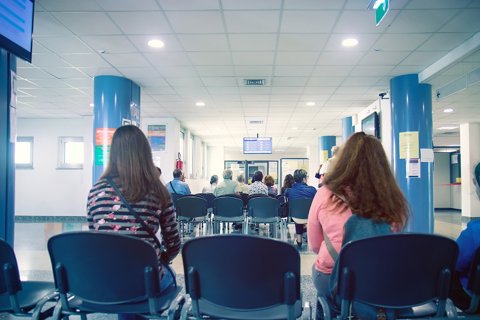 What should Doctors be doing to Prevent Women Taking the Drug during Pregnancy?
The 'Valproate Toolkit' was launched in February 2016, and was designed so that doctors could warn patients of the dangers of taking Sodium Valproate during pregnancy. Despite this, many women still insist they were never told about the harm Sodium Valproate could do to their baby.
There is now a valproate pregnancy prevention programme called 'Prevent' that doctors should put you on if there's a chance you could become pregnant. If you do fall pregnant, you should contact your doctor so they can discuss any alternative options with you.
Doctors are advised to:
Identify and recall any women/girls on valproate who could potentially be having unprotected sex and could get pregnant, to make sure they are on highly effective contraception;
Provide a patient guide to the women on Valproate;
Conduct review appointments at least once a year to re-evaluate treatment if necessary;
Discuss the risks in pregnancy every time Valproate is prescribed;
Ensure new packs of valproate information materials are accessible to all staff;
Make sure valproate medicines have an accompanying leaflet and warning label.
However, sadly mistakes and oversights still happen when it comes to Sodium Valproate, and our Medical Negligence lawyers could help you make a claims against either the NHS or a private healthcare provider for compensation.
Get in touch, today!
Fill in the form below to get in touch with one of our dedicated team members, or call our team today on: 0808 239 6043