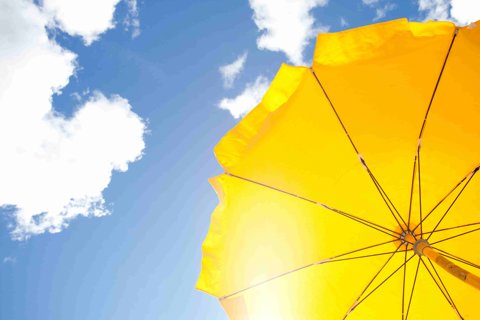 Skin Cancer Awareness Month 2023
Posted on: 4 mins read

May is Skin Cancer Awareness Month, which aims to raise awareness of the dangers of sun exposure and how people can spot signs of skin cancer early. While skin cancer generally has a good survival rate in the UK if it is diagnosed early, if it is misdiagnosed, or diagnosed late, it can have devastating consequences.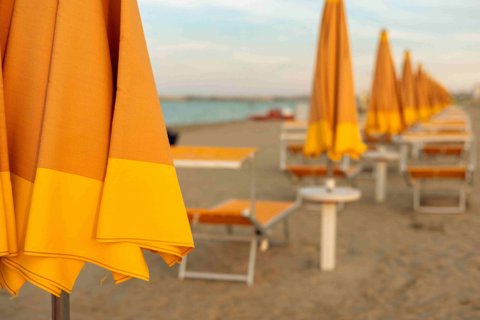 Skin Cancer and Sun Exposure
Most skin cancers are caused by exposure to ultraviolet light (UV) in the sun, or through sunbeds. It can either develop from exposure to the sun over time, or by being sunburnt – in fact, getting sunburnt 5 times or more doubles your risk of melanoma.
This means that skin cancer prevention often starts with you. It's very important to check your skin regularly, even in areas that don't get sun exposure, as skin cancer can still develop here. You should also follow skin protection advice, such as:
Covering up in the sun - keep your arms and legs covered by wearing long clothes, and wear a wide-brimmed hat to protect your face and neck;
Using suncream that has a sun protection factor (SPF) of at least 30. Choose a cream that protects against UVA and UVB, with 4 or 5 stars. Follow the instructions on the bottle and re-apply it often;
Wearing sunglasses in strong sunlight;
Not letting your skin go red or burn;
Staying out of the sun during the hottest part of the day (11am to 3pm);
Avoiding using sunbeds or sunlamps – consider fake tan lotions or sprays if you like to look tanned.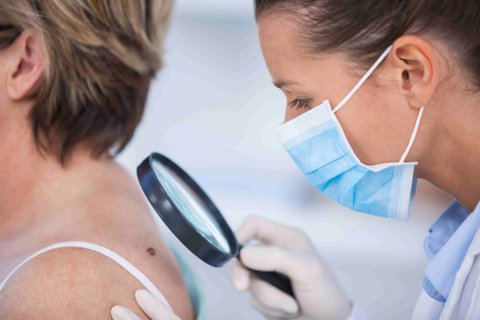 What are the Symptoms of Skin Cancer?
There are three main types of skin cancer:
Basal cell carcinoma (BCCs);
Squamous cell carcinoma (SCCs);
Melanoma (this is less common than the two types above, but is sadly more likely to spread).
These types of cancer can present differently on the skin. It usually develops on the face and neck as they are the most exposed to the sun, but it can develop anywhere on your body.
Non-melanoma cancer (the most common types) can appear as:
Smooth and pearly-white;
Waxy;
A firm, red lump that may look sunken in the middle;
A pearly brown or black lump if you have darker skin;
A flat, red spot that is scaly and crusty;
A pale non-healing scar.
If you notice anything unusual on your skin, it's very important to get it checked out by a GP. Even if it ends up being nothing to worry about, you've got nothing to lose by taking the precaution and getting an expert opinion. You can take photos of your skin to see whether the condition changes over time, and show these to your doctor.
Survival Rates of Skin Cancer
For non-melanoma skin cancers, the cure rates are very high, even though there are no UK stats available for the survival rate.
Melanoma skin cancers can be more serious, especially because they can spread to other parts of your body e.g. your glands and organs – this is called metastasis. However, if melanoma is detected and diagnosed at Stage 1 of the cancer, almost 100% of people will survive their cancer for 5 or more years – and many people with melanoma will live much longer than 5 years.
Sadly, if melanoma is diagnosed at Stage 4, the survival rate within 5 years drops to 30%, showing how important early detection and adequate treatment is.
Misdiagnosis or Late Diagnosis of Skin Cancer
While skin cancer care and survival rates are generally good in the UK, unfortunately, sometimes doctors can make mistakes and oversights when treating patients for skin cancer. This is known as medical negligence, and it mean that skin cancer can go undetected and spread to nearby lymph nodes (Stage 3 cancer) or even elsewhere in your body (Stage 4 cancer). This has devastating consequences for people suffering with cancer and their loved ones.
If you believe you or your loved one have experienced medical negligence involving skin cancer, we could help you make a claim for compensation. For example, you may have experienced:
Early signs of skin cancer being mistaken for less serious skin conditions (a misdiagnosis);
A late diagnosis, e.g. if a doctor failed to refer you to tests at all;
Delays with your referral to a specialist;
Doctors failing to take into account skin cancer in your family history, or even your own history with being diagnosed with skin cancer previously;
Biopsy results being misinterpreted, mixed up or misplaced. This can have serious consequences, for example people can be told that they do not have skin cancer based on the wrong test results, meaning their condition continues to develop and spread without their knowledge.
How Our Medical Negligence Lawyers Can Help
Our specialist lawyers are here to help if you are thinking of making a claim for medical negligence.
Scans, chemotherapy and biopsies can take a significant physical and mental toll, and it can be even more upsetting if you believe your suffering could've been prevented if the cancer had been diagnosed when you first raised the issue with a doctor.
You might have had to fight a much more aggressive form of skin cancer which requires more intrusive cancer treatment, and you may still be going through this. Seeking legal action may not be your first thought, but we are here to listen, get you the best outcome and fight for the justice and support you deserve.
Get in touch, today!
Fill in the form below to get in touch with one of our dedicated team members, or call our team today on: 0808 239 6043