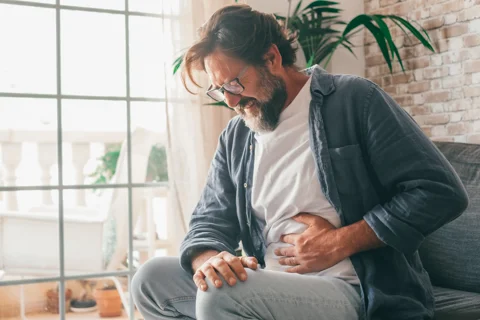 Bowel Cancer Awareness Month 2023
Posted on: 5 mins read

Bowel Cancer Awareness Month in April is an annual opportunity to raise awareness of bowel cancer and raise funds for research, which works towards finding better methods to prevent and cure bowel cancer. Bowel Cancer is the UK's second biggest cancer killer – in this article we talk about the symptoms, risk factors and how it can sometimes be misdiagnosed as a less serious condition.
Your bowel is part of your digestive system, divided into the small and large bowel. The large bowel is made up of the rectum, anus and colon. Around 41,000 people develop cancer in the large bowel every year.
Many people don't realise bowel cancer is an umbrella term for different types of cancers - it's normally used to talk about colon cancer and rectal cancer. It can also be used when talking about anal cancer, small bowel cancer and anorectal melanoma cancer.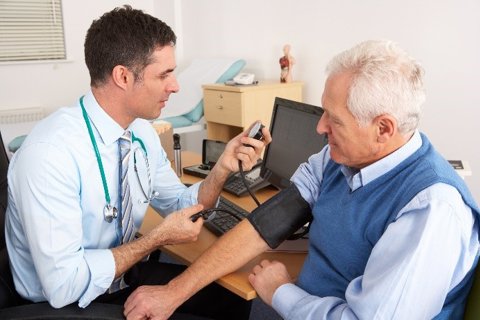 The Risk Factors and Symptoms of Bowel Cancer
The exact cause of bowel cancer isn't known, but there are certain risk factors they might increase your chance of developing it:
Age – bowel cancer is more common in older people – 44% of people diagnosed are 75 or over;
Diet – eating lots of red and processed meat;
Being overweight;
Smoking;
Pre-existing bowel conditions e.g. Crohn's disease;
Having a family history of bowel cancer.
The symptoms of bowel cancer can include:
Blood in your poo (stools) or bleeding from the back passage;
A change in your normal bowel habits that lasts longer than 3 weeks (e.g. diarrhoea or constipation);
Unexplained weight loss, tiredness, dizziness or breathlessness;
Pains in your tummy or back passage.
Sometimes the cancer can cause a blockage in your bowel – causing you to feel bloated, have tummy pain or even be sick.
It's important that you see a GP as soon as possible if you have any of these symptoms, and they're not improving within a few weeks or getting worse. You might feel embarrassed about the symptoms, or that you're wasting a GPs time if it's nothing serious, but the sooner you are diagnosed, the better your chances of recovering.
According to the Office for National Statistics, around 90% of people will survive their bowel cancer for 5 years or more after they're diagnosed with it at Stage 1. However only 10% of people will survive for 5 years or more if they're diagnosed with Stage 4.
Testing for Bowel Cancer
A GP should refer you to a specialist doctor for further tests if they think your symptoms could be caused by cancer.
Tests may include:
Rectal examination;
Blood test;
Colonoscopy (a look inside the whole length of the large bowel) or virtual colonoscopy (a series of x-rays which builds up a 3D picture of your bowel);
Sigmoidoscopy (which looks inside the rectum and the part of the colon closest to the rectum);
You may also be diagnosed with bowel cancer through:
An NHS bowel screening – which is a way of finding out if you have cancer at an early stage before it causes symptoms;
Going to hospital with a problem such as bowel obstruction.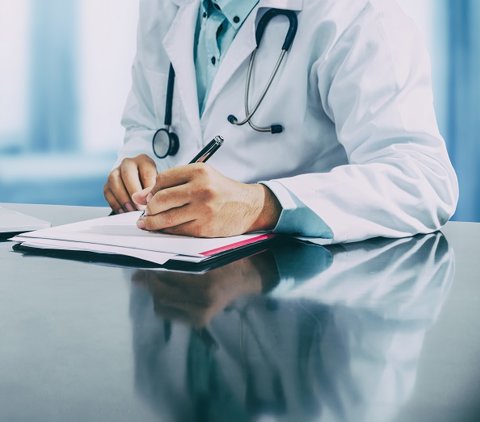 Bowel Cancer, Misdiagnosis and Late Diagnosis
Sadly, sometimes the symptoms of bowel cancer are overlooked and diagnosed at a later stage, meaning that people don't get access to treatment as quickly as they should've done. For example:
Test results can be misread or overlooked, meaning growths or other signs of bowel cancer are not identified;
Administrative errors can happen, for example if your patient notes/records are lost, it can mean issues are not escalated and the right tests are not performed;
Your doctor might fail to refer you to a specialist even though you're showing symptoms of bowel cancer.
Bowel cancer shares symptoms with other digestive and intestinal issues such as:
Irritable bowel syndrome (IBS);
Crohn's disease;
Haemorrhoids;
Ulcerative colitis.
This means doctors can sometimes misdiagnose your bowel cancer symptoms. If you or your loved one has experienced this, we know it can have devastating consequences and can cause otherwise unnecessary pain and suffering and can even be fatal. Doctors have a duty of care to act quickly once bowel cancer symptoms have appeared.
Compensation cannot reverse what has happened to you, but if you're thinking of making a claim, our Medical Negligence lawyers are here to listen and give you the best advice. We'll ask an independent medical expert to investigate your situation, what stage you are at now, and any specialist support or treatment you would benefit from. Compensation will account for these factors and help you to live the best quality of life you can.
Our clients rate us as
'Excellent'

4.5 out of 5 based off 2453 reviews
How our Medical Negligence Team Can Help
Sometimes bowel cancer misdiagnosis is unavoidable because some of the symptoms are so similar to other conditions, and it can be hard to detect because symptoms don't tend to appear until the cancer is at a later stage in development.
This means that if you were to make a claim for compensation, we would need to prove that your late diagnosis/misdiagnosis was caused by medical negligence. Medical negligence is when a medical professional failed in their duty of care through their actions, or lack of action, causing your symptoms to go unnoticed or become worse. Our Medical Negligence lawyers are experts in their field and can use evidence such as medical records, scan results and independent expert reviews to help prove that medical negligence led to your misdiagnosis.
We know this can be a very difficult time for you and your family, so our aim is to make your claims process as simple as possible and put you first. We will work hard to investigate your case, so that we can secure the compensation you deserve, to help you live the best quality of life possible. We can also help if your loved one sadly passed away because of bowel cancer, and you believe they experienced medical negligence and could've lived a longer life.
You don't need to have all the details if you get in touch with us, but it can help if you have your medical records or a diary of how your symptoms developed. We'll offer you Free Case Assessment where our friendly experts will find out as much as they can and let you know if you could be eligible to make a claim. We may even be able to deal with your claim on a No Win, No Fee basis, meaning that if we don't secure you compensation, you don't pay any fees.
Get in touch, today!
Fill in the form below to get in touch with one of our dedicated team members, or call our team today on: 0808 239 6043