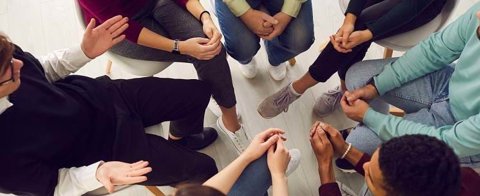 Victim-Survivor Support Needs Survey | Have Your say
Posted on: 2 mins read

This month, the Ministry of Justice launched its Victim-Survivor Support Needs Survey. The survey aims to gain an understanding of how people who have experienced abuse can be better supported in England and Wales.
To inform future funding for support services, the Ministry of Justice wants to hear from anyone who has suffered sexual violence or any other form of abuse as an adult. This includes sexual activity that was unwanted.
The survey will ask you whether you received any support after experiencing abuse, what you thought of the support available and how you think this could be improved.
If you've experienced abuse at any point in your adult life and you feel comfortable answering these questions, we would encourage you to have your say by completing the short survey before 18 July.
Why are Support Services so Important?
Abuse, whether it's physical or emotional, leaves a lasting psychological impact and it's not uncommon for people to feel that they're isolated in their experience.
Support services can provide a vital lifeline for people who have suffered abuse to speak to others who understand and have empathy for their situation. Unfortunately, these services are often limited and access to them can depend largely on where a person is living. 
We hope the insight provided by the Ministry of Justice's latest survey leads to an improved distribution of support services across England and Wales so that everyone can access vital resources, information and support whenever they need it.
Is it Ever too Late to Make an Abuse Claim?
Generally speaking, the time limit for making a claim is three years from the date the abuse took place. If the abuse took place in childhood, the claim must be made before the person's 21st Birthday.
The Courts understand that there a number of reasons why people might not come forward straight away, so exceptions are made where the limitation period has already passed.  
If your abuse took place a long time ago, you shouldn't be put off taking legal action. Our Abuse Solicitors have years of combined experience in helping people get compensation, even when the time limits have been missed.
We can arrange a free, confidential conversation where we'll discuss your situation and let you know if you're likely to have a successful claim.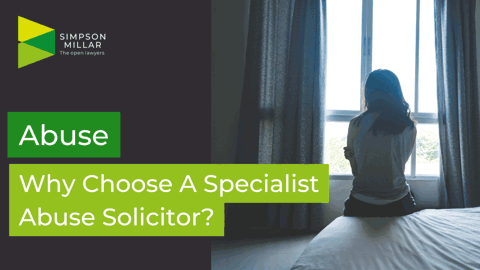 How can an Abuse Lawyer Help?
It's not out of the ordinary for people who have experienced abuse to feel hesitant about taking legal action. The prospect of "raking up the past" can be extremely daunting and it's understandable that some people decide not to go down this path.
When you're ready to talk about it, we'll listen to your situation and do our best to get you the support and compensation you could be entitled to.
What is the Claims Process?
To give you an idea of how the claims process works, we've broken it down into six steps:
Starting the claim

you will be assigned a dedicated Abuse Solicitor from our team who will work out who the claim should be against, this could be an individual or an institution. If it is the former, we will investigate their financial background ensure that they can pay your compensation.

Collating documents

we will ask you for details around the circumstances of your abuse and draft a witness statement. We may also ask others around you for witness statements as well as obtaining existing records from any relevant institutions such as medical establishments, schools, Local Authority, the police and employers that could support your claim.

Contacting the Defendant

when we have enough information, we will send a letter of claim to the Defendant, this will first be sent to you for approval before going any further. The letter will outline your claim and the Defendant will have the option to either deny or accept liability.

Medical evidence

we'll arrange for you to be seen by a medical expert who will provide us with a report on the injuries resulting from your abuse. In most cases, these injuries will be psychological. Any report will be sent to you for approval before sending on to the Defendant.

Valuing your claim

we may ask a Barrister specialising in the area of Abuse Law to provide an independent opinion of your case. They will be asked to give their view on the legal merits of your claim, to value your case as well as the amount of compensation you should be awarded.

Obtaining compensation

both you and the Defendant will be encouraged to negotiate and settle the claim outside of Court. If a settlement cannot be reached, your case may need to go to a final hearing. If this happens, we will make sure you're prepared and support you through the Court process.
If you've suffered abuse and you feel ready to take legal action, get in touch with our friendly Abuse Lawyers for initial advice.
Get in touch, today!
Fill in the form below to get in touch with one of our dedicated team members, or call our team today on: 0808 239 1287