If you've experienced physical or sexual abuse, it is sometimes possible to make a claim for compensation directly from the abuser,  their employer or other responsible party. However, if these options aren't available to you and there are no alternative methods for you to seek justice, you may be able to make a claim through the Criminal Injuries Compensation Scheme.  In this article we'll explain why you might make a Criminal Injury Compensation Authority (CICA) claim for abuse and how our specialist Abuse lawyers can help you.
The Criminal Injuries Compensation Scheme, administered by the Criminal Injury Compensation Authority (CICA), is designed to compensate victims of violent crime (including physical and sexual abuse).
Reasons why you Might Make a CICA Claim
The Identity of the Abuser is Unknown
It is not necessary for the person who abused you to be identified, or convicted, in order for you to be eligible to seek damages through the CICA. However, it is a requirement that you have co-operated with the police as far as is reasonably practicable in bringing your abuser to justice. This is a really important aspect of the scheme, as it enables survivors of abuse and other violent crime to obtain compensation, where there would be little or no alternative.
The Abuser Does Not Have Sufficient Assets
You have a right to seek compensation directly from the individual that abused you, but it's necessary to confirm whether they have the financial 'assets' (i.e. money or property ownership) in place to be able to fulfill a settlement that might be reached in court.  If they have no money to pay the compensation there's little point going down this route. This is again where the Criminal Injuries Compensation Scheme can help.
You might decide to go down the route of making a CICA claim if your abuser does not have any financial assets at all, or not enough to make it worthwhile for you to pursue a claim. You can read more about how the CICA claims process works and our Abuse Law team are happy to answer any questions you may have.
The Abuser Is No Longer Alive
Most people who experience abuse in their childhood, only feel able to come forward in adulthood, many years later.
If your abuser has died, you might have tried to seek compensation from their estate. As we've discussed above, sometimes there might not be an 'estate' - the abuser might not have had enough assets in the first place for this to be worthwhile - or their assets may have been distributed to their family already as a result of what they stated in their will.
In this case, it may be an option for you to pursue a CICA claim instead, in order for you to seek justice for what you have experienced.
You can't make a Claim Against Their Employer/Organisation
Sometimes it's possible for you to make a claim for compensation against an abuser's employers or the organisation they represented at the time. For example, you might make a claim against:
However, there are a number of reasons why you might not be able to make a claim against the abuser's employer/institution. For example:
The institution does not have sufficient assets or insurance;
The company or employer cannot be held 'vicariously liable' (legally responsible for actions committed by their employees), as the abuse was not d prosecuted in the course of the abuser's employment.
Can I claim compensation from the CICA if I have already had compensation for the abuse?
Our Abuse Lawyers will consider all of the different types of claims you may be able to make and will let you know all of the options that are available to you.
Where possible, we will often make civil claims for compensation directly against an abuser, against their employer, and submit an application to the CICA at the same time. The CICA will put the 'criminal injuries' application on hold whilst the civil claim is ongoing. Once the civil claim has concluded, we will then advise you whether the CICA application should also be pursued.
If you have had a successful civil claim (or , such as compensation awarded by the criminal court) and you would be eligible for a higher award from the CICA, an application can pursued and the CICA will reduce the award made by the amount you have been compensated by  already. It is therefore possible in some cases to have a successful civil claim (or have received compensation from another source) and obtain compensation from the CICA.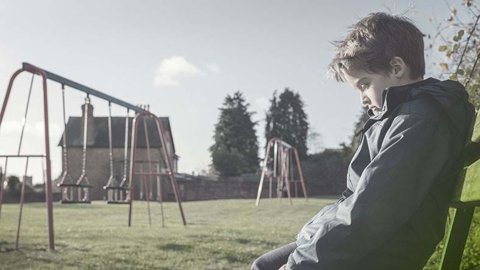 Read how  We Helped Someone Make a CICA Claim for Historic Child Abuse in School
Mr R was physically and sexually abused during his school years in the 1970s and 80s. He had received £30,000 in a claim against the local authority responsible for the school. With the help of our specialist abuse lawyers, our client was awarded an additional £130,133 by the Criminal Injuries Compensation Authority, which included an award for loss of earnings.
How our Abuse Lawyers can Help you make a CICA claim
The rules around a CICA claim can be complex – before you submit an application, you can get in touch with our specialist Abuse Lawyers and we can advise you on whether you're eligible. You can read more information about how to make a CICA claim, whether you're entitled to make one, and what the time limits are. Coming forward following abuse can be hard but we are here to talk you through the process, listen and make the process as easy as possible.
Can you make a CICA claim for abuse without a lawyer?
Whilst it is possible to make an application to the CICA yourself without legal representation, we would recommend that you get in touch to see if our specialist Abuse Law team can represent you. If you have been psychologically impacted as a result of the abuse, we can provide our skills to deal with the more complex aspects of obtaining medical evidence, and take the pressure of running the claim on a day-to-day basis from you. Importantly, we can use our specialist knowledge to ensure you get the right level of award.
We offer a no-obligation Free Case Assessment, so you can talk to our experts confidentially about your situation and we can let you know how we can help.
Would you like to speak with one of our Abuse Claims lawyers?
Fill in the form below to get in touch with one of our dedicated team members, or call our team today on: 0808 239 1287