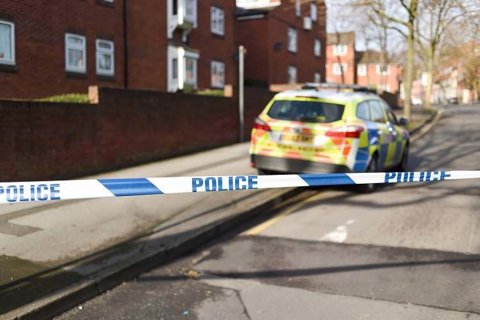 The UK's Biggest Sexual Abuse Investigation Pleads for Survivors to Come Forwards
Posted on: 1 min read

Between 1997 and 2013 it is understood that in excess of 200 men, based in and around Rotherham, sexually exploited at least 1400 children.
Back in 2010, after conducting three separate investigations into this violent child sexual abuse ring, Rotherham police only managed to jail five offenders.
Since then, they've apologised for their failings over the handling of this investigation and have reopened the investigation with an entirely new approach.
Now, with more than 200 police officers working on the case, this is the biggest sexual abuse investigation the UK has ever seen.
Having already convicted 15 more people and arrested a further 200 suspects, police are now urging other survivors to come forwards to help find these sexual predators and get justice for the unspeakable abuse that they suffered at the hands of these men.
What to do if you Have any Information
If you were a victim of child sexual abuse in Rotherham between 1997 and 2013, or have any information that could help with the investigation, please either:
Police want to reassure anyone that has been affected by these terrible acts of abuse will be fully supported if they come forwards.
"It's good to see how much investment is now being put into these important investigations. We cannot underestimate the level of impact that this abuse has had on both the individuals involved and the wider community. I urge people to contact the police if they have any information. They have specially trained officers who are committed to carrying out a thorough investigation into what happened"

Hywel Thomas

Simpson Millar
As a team, we have years of experience with representing people who have suffered from the most serious abuse, and we have seen over the years how the police have improved how they carry out their investigations to ensure that abuse survivors are looked after throughout the criminal process."
But, as experienced Abuse Lawyers, we know that having to open up and relive something that was so unimaginably terrible is daunting, to say the least.
If you've suffered from sexual abuse, it's important that you know that help and support is out there for you. You don't have to accept what has happened to you, and you don't have to suffer with it on your own.
Contact the Abuse Team if you've been sexually abused and feel ready to take the first step in getting justice for what has happened to you. We're here to listen and support you in whatever way you need.
Get in touch, today!
Fill in the form below to get in touch with one of our dedicated team members, or call our team today on: 0808 239 1287