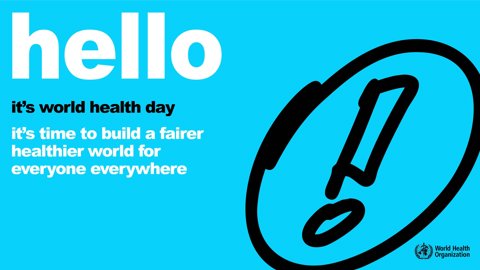 Stress Awareness Month 2021: The Effects of Abuse
Posted on: 3 mins read

Many of us have felt the effects of Coronavirus on our mental health over the last year.
For abuse survivors, the pandemic may have had an even worse effect on mental wellbeing and stress levels, especially if victims have had to self-isolate away from friends and family, or they're still living with their abuser.
131,000 calls were made to abuse helpline Refuge between April 2020 and February 2021 about domestic abuse. The charity said, "Lockdown measures, where women have been isolated and confined with their perpetrators, have compounded their exposure to violence and abuse."
We encourage anyone who feels unsafe to reach out to the police in the first instance.
As this month is Stress Awareness Month and today is also World Health Day, we want to talk about the effects of abuse and how you can get support if you need it.
How Does Abuse Cause Stress?
Every survivor's experience is different and not everyone will feel the full impact straight away. Stress and other long-term effects can manifest themselves deep into adulthood and many survivors may not register the full impact of their abuse for a long time.
This can often be the case in childhood abuse, as most victims of child abuse don't come forward until much later on in adulthood. It can take years to process what happened to you as a child and some victims can end up never talking about it.
According to the Journal of Child Abuse and Neglect, up to 80% of child abuse survivors end up developing a psychiatric illness, such as depression or anxiety, by the time they turn 21. Many victims can also suffer from Post-Traumatic Stress Disorder (PTSD).
They also found that victims of historic child abuse tend to be more vulnerable to physical illness and destructive behaviour in later life, such as smoking, alcohol and substance abuse, and overeating, which can in turn lead to cancer and obesity.
What are the Effects of Abuse?
The effects will be different for everyone, and they can be short term or long term. Some people can go years without experiencing any noticeable effects, before they end up coming back in the future.
Short-term effects can include:
Fear
Shame
Nightmares
Physical pains
Low moods
Hopelessness
Confusion
These can end up developing into long-term effects such as:
Anxiety
Depression
PTSD
Insomnia
Anger issues
Guilt
Loneliness
Severe pains
Eating disorders
Substance and alcohol abuse
Flashbacks
Difficulty forming and maintaining relationships
Victims of child abuse can also end up being more vulnerable to abusive relationships in the future. 
If you're experiencing any of the above, we recommend seeking help and support from your GP or a specialist helpline.
Coping with Trauma and Stress
Everyone copes with trauma and stress differently, and there's no one size fits all when it comes to coping techniques. Below are some examples of coping techniques that our clients have found helpful. You should always follow any professional advice you've been given.
Give yourself time to come to terms with what's happened – it can take years to process what happened to you, especially if you were a child and didn't understand at the time.


Talk to someone – we understand that talking about abuse is difficult. You may be feeling ashamed or worried about how people will react. But talking through your feelings with someone can be hugely beneficial. This can be a professional such as a counsellor, or a close friend or family member.


See your GP – if you're experiencing physical problems or struggling with your mental health, it might be a good idea to get advice from your GP who can refer you to the services you need.


Get professional support – there are lots of counselling services, charities and helplines who specialise in support services for abuse survivors. We can also put you in touch with support groups if you want to talk to other survivors who may have had a similar experience to you.


Report your abuse to the police – the thought of reporting your abuse can be daunting and many victims can be reluctant to come forward for a number of reasons. But for some, a conviction can help bring closure.
How Simpson Millar Can Support You
Our experienced Abuse Solicitors are also here if you need someone to talk to or help with any of the above. We can put you in touch with a support network tailored to your individual needs. We can also help you make a claim for compensation if you decide to do so. Get in touch for a confidential chat.
Get in touch, today!
Fill in the form below to get in touch with one of our dedicated team members, or call our team today on: 0808 239 1287