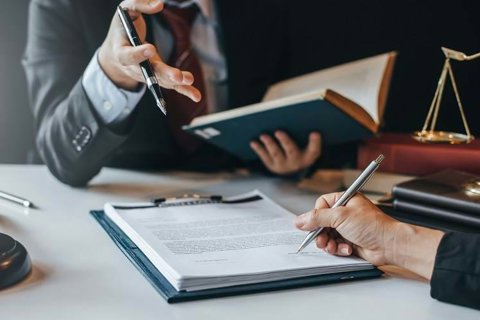 Sexual Harassment Claims | Civil Court vs Employment Tribunal
Posted on: 2 mins read

The recently publicised sexual harassment and victimisation claim against former MP, Mike Hill, may pose the question of why such a case would be brought at an Employment Tribunal as opposed to a civil court. So what are the differences between the two?
The case referred to is that of the Employment Tribunal decision in the case of Ms A v Mr M Hill. The Employment Tribunal found that Mr Hill engaged in sexual harassment and victimisation of Ms A over a period of several months, and that Ms A's ultimate dismissal was contrary to the Equality Act 2010. Ms A was awarded substantial compensation, following a claim that first started almost three years ago.
As a case of workplace sexual harassment and victimisation, the claim was brought through the Employment Tribunal. Alternatively, it may be possible to bring a claim for compensation though the civil courts. 
Such claims work differently to Employment Tribunal claims.
It's important to note that in the case of an Employment Tribunal, there are strict time limits for making sexual harassment and victimisation claims. This will usually be three months less one day from the act of sexual harassment or victimisation, or the last in a series of acts which are linked.
You will also need to complete Early Conciliation with ACAS before starting your claim with the aim of reaching an agreement without the need to go to an Employment Tribunal. Time limits will be paused during Early Conciliation, so you don't need to worry about this process affecting your claim.
For more information on the above case and bringing a sexual harassment and victimisation at work claim.
With civil claims, if you have been assaulted by an individual then a claim can be brought against them directly through the civil courts. If the individual assaulted you during the course of their employment, then it is possible to bring a claim against their employer.
In order to bring such a claim we would need to show that you sustained physical, psychological or psychiatric harm as a result of the assault.
What is the Time Limit for Bringing a Civil Claim?
Time limits for civil claims differ to those that apply to Employment Tribunal claims. If you wish to bring a civil claim court proceedings need to be issued within three years of an incident happening.
It is advisable to speak to a solicitor as soon as possible as a considerable amount of work will need to be completed before a claim may be ready for proceedings to be issued and in many cases a claim may settle prior to this deadline.
In many cases, particularly where they have been sexually assaulted, people may not feel ready to talk about abuse that happened to them until many years have passed. Should that be the case you may still be in a position to pursue a claim after the three-year limitation deadline.
If you would like to find out more about bringing a claim and speak to an Abuse Solicitor in strict confidence, please contact us today.
Get in touch, today!
Fill in the form below to get in touch with one of our dedicated team members, or call our team today on: 0808 239 1287