Why Report Sexual Abuse in the Catholic Church to the Police?
Posted on: 3 mins read

Across the world, more and more survivors are coming forward to speak up about the abuse they have experienced within Catholic churches and fighting for the justice they deserve. In this article we discuss why it is so important to report sexual abuse in the Catholic Church to the police, and how to seek help if you have suffered abuse in the church.
An independent commission looking into the sexual abuse of minors in the Catholic Church is highlighting the scale of the abuse across the world. The BBC reported that more than 4,800 victims of sexual abuse were uncovered in Portugal's Catholic Church, dating back to the 1950s.
Between 1970 and 2015, the Catholic Church in England and Wales received 3,000 complaints of child sexual abuse made against priests, monks and volunteers. Multiple convictions have continued to be made over in recent years in the UK, including Dennis Finbow, a Peterborough Catholic priest, who was convicted of three counts of assault against a girl aged between the ages of 10 and 13 in the 1980s.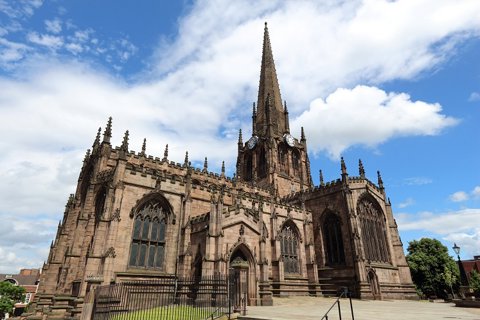 Peter Collins, Bishop of East Anglia, commented on Finbow's conviction, reflecting the importance of safeguarding to protect children and vulnerable people within the Catholic Church. He urges victims of sexual abuse to speak to the Catholic Church's safeguarding teams.
We would also urge survivors of abuse to report any sexual abuse they have experienced to the police.
The Church of England announced there are safeguarding advisers in every church in England, but we recommend reporting abuse to the police to ensure your case can be investigated.
Reporting abuse to the police can be important for survivors of abuse, as many people feel that pursuing a criminal conviction allows them to have a sense of closure, as they've been able to disclose their experiences and see justice carried out.
Historically, it has not been a legal requirement for institutions like the Church of England to report sexual abuse to the police. The Independent Inquiry into Child Sexual Abuse (IICSA) recently made recommendations for people who work with children in churches, schools and other organisations to be legally required to report allegations of abuse to the police.
We are hopeful that this legislation can be put into place soon, and we would encourage you to report abuse to the police if you have not done so already. While the Church's internal procedures for dealing with and reporting on complaints of abuse have improved over the years, it's important to report any instances of sexual abuse to the police, as they are independent of churches.
How the Police can Seek a Criminal Conviction
The police will gather evidence and establish the facts of your case – if there is enough evidence, they will then pursue a criminal conviction. If the abuse is reported to the church alone, the church can take steps to remove an abuser of their duties within the church, but do not have power to criminally convict an abuser.
The police will provide you with access to Victim Support, who offer dedicated support and 1-1 guidance throughout your case.
If the abuser is convicted, this can form the basis of your claim for compensation, if you choose to go forward with this.
If you wish to pursue a criminal prosecution of your abuser and you're unsure how to proceed, please contact our specialist Abuse Claims Solicitors and we'll be able to advise you further.
Support for You During the Process
If you are reporting the abuse you have experienced to the police, there are many support systems in place to ensure you're supported during the process:
We understand talking about the abuse you have experienced can be difficult, but the support systems and helplines are in place and available for you, to make sure you can speak to someone and get the help you need during the process.
How our Abuse Law Team Can Help
Our specialist Abuse Solicitors at Simpson Millar have years of experience helping people claim compensation after experiencing institutional or religious abuse. Our lawyers are here to answer any questions you may have and can help you make a decision about whether to move forward with legal action. We will listen to you and give you no-obligation, confidential guidance on the next steps.
Would you like to speak with one of our Abuse Claims lawyers?
Fill in the form below to get in touch with one of our dedicated team members, or call our team today on: 0808 239 1287