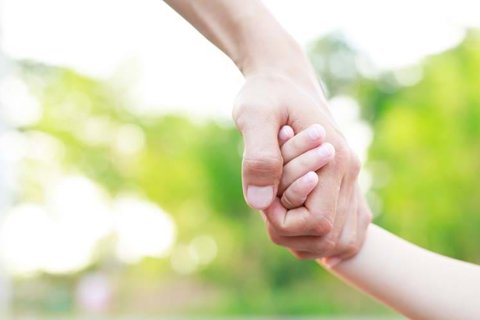 Report Sets out Recommendations for "Radical Reset" of Social Care
Posted on: 1 min read

Labelled a "once in a generation opportunity to reset children's care", the Independent Review of Children's Social Care has set out recommendations to transform the system of social care in England.
In this article, we've explored the recommendations made by the report in further detail as well as outlining why the change is so needed and what can be done to make sure it is effectively implemented.
Read on to find out more or get in touch with our specialist Abuse Solicitors for advice that is specific to your circumstances.
What Were the Recommendations in the Report?
Families should be assisted by multidisciplinary teams working alongside social workers. The services offered should be tailored to communities' needs and support should be easily accessible in settings such as schools and Family Hubs.
This level of collaboration would result in fewer families being referred to other services and having to restart the process of building up trusting relationships with support workers. This would allow for more meaningful support to be implemented.
Experienced social workers should be employed to work alongside Family Help Teams whenever there is a concern for a child's safety. This would enable key decisions to be made with the expert opinion of a social worker without the need for handovers and breaks in communication.
There would also be a clearer expectation on multi-agency capabilities for child protection so that various professionals – including paediatricians and specialist officers – can help to inform vital decisions.
A bespoke child protection pathway would support the way that instances involving external sources of harm are handled. This could include county lines (drugs being transported from one area to another), criminal or sexual exploitation.
The report outlines that this new pathway would be achieved through a Child Community Safety Plan, allowing police, social care and others to provide a strong and consistent child protection response.
There are many young people living in children's homes in the UK who would do better in a domestic environment such as a foster home. The report proposes a "new deal" for foster carers which will give them more significant support and training that will help them to provide the best care.
Alongside this, the report calls for the government to launch a national foster care recruitment programme with the aim of recruiting a further 9,000 foster parents in the next three years. This is essential for making sure that as many children as possible can live in family environments.
Offering career development and rewards that reflect social workers' expertise would encourage them to stay in the profession and become specialised in their work. This would be achieved through a five-year Early Career Framework, providing valid routes for progression.  
Barriers that prevent social workers from spending time with the families they support would also need to be identified and removed, including repetitive administrative tasks that don't add value.
A national framework would implement a direction for positive progress in social care. This would be supported by a National Practice Group who would build practice guides setting out the best-known ways of achieving key objectives.  
Why is a Change Needed?
It has often been commented on that the current social care system in this country is not working and that reform is needed.
As Solicitors who represent people let down by the care system, it is clear that minor changes will not be enough. Any adjustments made will need to be significant enough to achieve the level of improvement that is required.
What we've seen time and time again is that issues with social care are often due to a lack of investment, resources and capacity within the existing system which has been at breaking point for years.
How Will the Government Implement the Changes?
The Government have confirmed that there will be an emphasis on setting up Family Hubs to provide support and allow for stronger links between social workers and schools.
There will also be an increased focus on giving more training to social workers and recruiting greater numbers of foster parents nationwide.
We are aware, however, that any reforms will only be effective with the right level of investment.
The Government made a commitment in May 2022 to spend an additional £314 million on social care. But this investment will need to be consistent and ongoing if the recommendations (totalling an estimated £2.6bn over the next four years) are to be implemented successfully.
Our Abuse Solicitors are experts and could help you if you've experienced abuse in Local Authority care. If you're ready to speak about what happened, we're here to listen and help you obtain support and compensation. 
Get in touch with our friendly and approachable team for initial advice as part of a no obligation case assessment.
Get in touch, today!
Fill in the form below to get in touch with one of our dedicated team members, or call our team today on: 0808 239 1287