Recent Report Shows one in Four Rape Victims are Under 16
Posted on: 1 min read

Shocking statistics regarding victims of rape have been published, showing one in four victims of rape are young girls under 16.
Home Office Data, which was recently made public, shows that almost a quarter of all rapes reported to the police between 2016 and 2021 involved victims under 16-years-old; this is roughly 60,000 cases out of the 271,000 rapes which were reported to the police in the period spanning five years.
It is difficult to pin-point the reason why so many young, vulnerable girls are forming a large percentage of all rape victims because the circumstances of each rape case are so unique.  
What is most concerning is that crimes of this nature are often under reported, this means these figures could be even higher than these statistics show.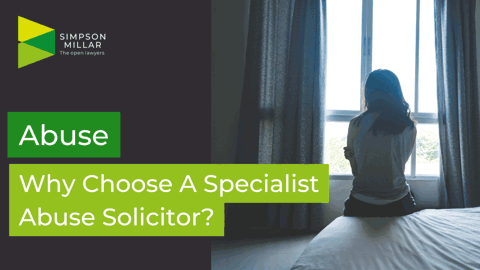 It may be that these figures are related to the impact of social media and other online platforms.  Last year, there was a 70% increase in online grooming from the previous year according to the NSPCC. Almost half of these cases occurred on Facebook owned platforms, such as Instagram and WhatsApp.
The NSPCC is urging Facebook and all its platforms to take better control of online grooming, especially as it's happening predominately through their channels. They are urging the company to invest into better technology, so that end-to-end encryption will allow them to better identify and protect young people against abuse.
How we can Help
Our Abuse Team can act on behalf of victims who are subject to these kinds of assaults. We have experience assisting clients with both applications to the Criminal Injuries Compensation Authority (CICA) and civil claims.
We have a significant amount of experience in dealing with people who have suffered from similar instances of abuse. One of the most important parts of being a member of the Abuse Team is to help assist our clients every step of the way, making it as easy as possible and preventing any re-traumatisation.
If you have been affected by anything mentioned in this article, please get in touch with a member of our expert Abuse Claims Solicitors. We understand that certain situations call for great levels of care and professionalism, and we can provide this for you along every step of the way.
Get in touch, today!
Fill in the form below to get in touch with one of our dedicated team members, or call our team today on: 0808 239 1287