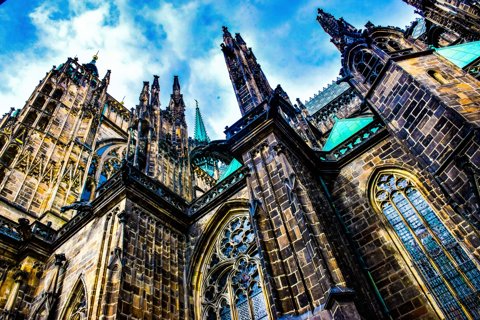 Sexual Abuse survivor to take legal action following Priest death
Posted on: 3 mins read

This article was updated in February 2023.
Our specialist abuse law experts are representing a number of people who suffered sexual abuse at the hands of the former priest Michael Studdert. We're urging others affected to come forward as soon as possible.
There is a dedicated redress scheme to compensate victims, and all compensation will be paid from his Estate. This scheme opened on October 28th 2022, and will close on April 28th 2023. Any applications made after this date will not be accepted.
Michael Studdert, who died in 2017, aged 78, is believed to have abused children in England, Wales, Poland, Denmark and Italy.
On three occasions between 1988 and 2006, Michael Studdert was convicted of various charges relating to his possession of indecent images of children. In 1988, he was convicted on four counts of possessing these images whilst working as a chaplain at Eagle House School in Berkshire.
In September 2006, Studdert pleaded guilty to 26 counts of possessing, making and distributing indecent images of children. More than 100,000 explicit images were found in his home.
Our expert solicitors at Simpson Millar have now been instructed by a number of former Eagle House School pupils. We're offering our support in accessing compensation from the national redress scheme to anyone else that may have suffered at the hands of Michael Studdert.
Head of the Abuse Law team at Simpson Millar, Liam Goggin said: "This is a truly horrific case of abuse over a significant period of time, in multiple locations, and which undoubtably impacted the lives of many individuals.
"Money from the estate has been set aside specifically to help anyone who may have suffered sexual abuse from Michael Studdert, and we are currently working on behalf of a number of clients in order to secure compensation via the dedicated scheme, including one former pupil at Eagle House School.
"Of course, no amount of money will ever make up for the suffering that our clients have endured, but it is hoped that by bringing these claims it will give them some sense of justice. 
"However, the way that these redress schemes work is that they only remain open for a set period of time – in this instance six months, between October 28th 2022, and April 28th 2023. That means that the deadline to submit applications is rapidly approaching and we would urge anyone else who may have been affected to reach out for support soonest."
Studdert worked as Curate at All Saints and Martyrs, Langley, between 1966 and 1969, before joining All Saints in Fleet, Hampshire between 1969 and 1973. Studdert was later banned by the Church of England from performing in any priestly capacity.
Following his time as Curate, Studdert worked as a teacher at the Guildford Church of England Secondary School, and was later employed by Eagle House School in Berkshire between 1977 and 1988.
The former Anglican Minister died in August 2017, leaving his £4.7m estate to a charity he had set up. However, following his death, the High Court found that there is a real prospect that Michael Studdert committed sexual offences which "may have given rise to personal injury claims against the deceased and hence his estate".
As a result, the redress scheme was set up, with the Court saying it wished to give victims notice of Mr Studdert's death, and the opportunity to seek legal compensation for their pain and suffering.
If you would like to talk to someone in complete confidence, please do not hesitate to call our Abuse law team or request a call back.
We've been helping abuse victims claim their legal rights for more than 20 years.
Get in touch, today!
Fill in the form below to get in touch with one of our dedicated team members, or call our team today on: 0808 239 1287