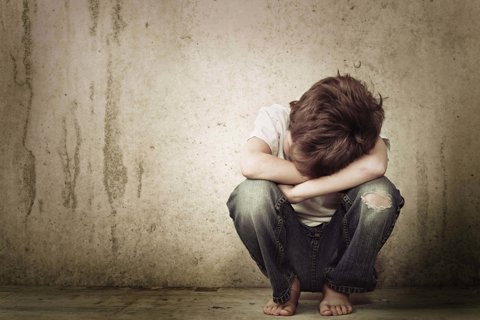 Is an Unsuccessful Police Investigation the end of the Road? | Abuse Claims
Posted on: 3 mins read

When considering if you can make a civil or criminal injuries claim, the prospects of a claim are stronger if your abuser has been convicted. It is however not always essential that a conviction is obtained, but our abuse solicitors do recommend that you report any abuse you have suffered to the police.
Reporting that you have experienced sexual or physical abuse to the police can be difficult and may feel overwhelming. However, there is support available when making a report to the police.
The police will usually investigate the case and pass all of the evidence they have obtained to the Crown Prosecution Service (CPS). The CPS will then decide if there is enough evidence to bring charges against your abuser.
Even if there is not enough evidence to bring charges against your abuser at this stage, it does not mean that charges won't be brought later once additional supportive evidence is obtained.
Recent Examples
We have seen many recent examples of cases where there have been successful convictions of abusers at a later date, usually a number of years after the offences were initially committed. This can also include criminal convictions years after a previous unsuccessful police investigation.
A teacher, Neil Francis, was convicted of historic child sexual abuse over a decade after he was cleared of sexual assault on three children and sentenced to 9 years in prison on 11th February 2022.
He was found guilty of 19 counts of sexual assault and eight counts of indecent assault following a court trial involving 11 females whilst working as a teacher in Milton Keynes in 2000s. However, in June 2009 he was acquitted of eight counts of sexual assault.
Case Study
We represented H who suffered sexual abuse from The Boys' Brigade Captain, William Bissett at their local Methodist Church.
What Happened
H originally reported the abuse to the police in 2005 and also started a civil claim. Unfortunately, the claim was discontinued due to the law at the time and lack of supportive evidence. In addition, the police were unable to bring charges against the abuser at the time that H reported the abuse.
The police contacted H in 2018 and wanted to reopen the case. As a result of re-opening the case Mr. Bissett was found guilty in respect of 17 counts of abuse on 5 complainants including H on 15th January 2020.
How we Helped
H contacted Simpson Millar to reopen the case to see if compensation could now be obtained from The Boys' Brigade following the conviction.
H was represented by Nathalie Swanwick, who made an application to the court for permission to allow H to bring another claim against The Boys Brigade.
The Court decided that H was allowed to bring another claim due to the important new evidence that had come to light and changes in the law which meant that The Boys Brigade would be vicariously liable for acts of abuse by Mr. Bissett.
The Outcome
Following permission from the Court for H to bring another claim, H successfully received compensation for the acts of abuse suffered by William Bissett. H received £16,000 in compensation.
In addition, we also successfully represented another client who Mr. Bissett was convicted of abusing in 2020, securing compensation of £12,500 from The Boys Brigade.
We are now acting for a further client who contacted the police after seeing reports in the media relating to the conviction for Mr. Bissett in 2020. As a result of our client making a report to the police, Mr. Bissett was found guilty of further offences relating to him in October 2021.
This demonstrates the importance of making a report to the police; even if a case is not pursued at the time of the report, it doesn't mean it won't be possible further down the line.
Get in touch, today!
Fill in the form below to get in touch with one of our dedicated team members, or call our team today on: 0808 239 1287