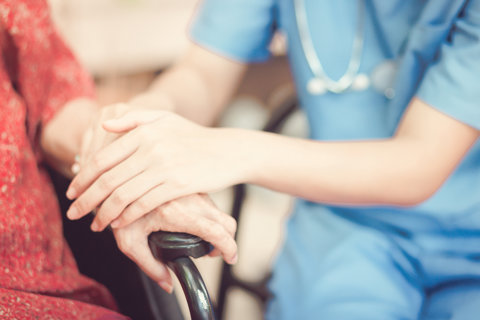 How We Support Vulnerable Clients in Abuse Claims
Posted on: 4 mins read

The process of bringing an abuse claim can be a distressing and vulnerable time for anyone, and our Abuse Lawyers often work with clients with particular vulnerabilities, such as learning disabilities and mental health problems. In this article, we discuss who may be considered a vulnerable client in an abuse claim, and what measures can be put in place to support those clients.
Who is Considered a Vulnerable Client in an Abuse Claim?
 Vulnerable client rules are set out as part of The Civil Procedure Rules, which we follow as lawyers to deal with cases justly and fairly. The rules apply to all civil claims but, as a result of the very nature of abuse and the impact it has on victims, we consider that all clients who make an abuse claim are vulnerable.
As well as having experienced physical or sexual abuse, there may be another set of circumstances that make a client vulnerable. This can be a physical disability, mental health condition or learning disability. For example, investigations into specialist hospitals often involve patients with learning disabilities and autism, who would be considered vulnerable clients.
Some of the other vulnerabilities we commonly see in clients are communication or language difficulties, including literacy. A number of our clients do not learn to read due to abuse happening in the school setting, and this would make them vulnerable when making a claim.
Each client has different vulnerabilities, and we consider what vulnerabilities a client may have from the outset of every case. These vulnerabilities are communicated with the Defendant at an early stage to allow us to make sure any available special measures are put in place.
What Support is Available for Vulnerable Clients?
It can be distressing for any person to make an abuse claim. At the very outset of the case, our Abuse lawyers make sure that a client has the correct support network who can offer vital support to them. This is the most essential part of the work we do, as the wellbeing of our clients is paramount.
There are many charities and organisations that offer specialist support and we often signpost our clients to those services, which can be a lifeline for them. It can be daunting for survivors of abuse to approach support services, but the feedback we receive from clients is that it often changes their lives. One of our clients told us that he felt at ease from the first session, and that without the help he received, he is unsure where he would be today.
Often, the abuse that has taken place has not only impacted the person that it has happened to, but also their family members. We can also support a client by providing them with details of charities and organisations that also support family members of those who have been abused.
As the case progresses, there may also be additional vulnerabilities that come to light, that were not known at the start of the case and we regularly review vulnerabilities.
What Special Measures Can be Put in Place?
It is rare for an abuse case to go to court, but if it is necessary, there are a range of special measures and adjustments that can be made to make sure a client can participate in the proceedings as fully as possible. We will suggest to the court and the Judge at an early stage what steps, support and adjustments are needed to support our client.
We can request that the location of the court is near to a client because of their vulnerabilities. We can also request that the client and the witnesses use separate entrances in the court, as we understand that this may be a particular concern for clients.
There are also special measures that can be put in place when our clients discuss their evidence in court. We can ask that this is done behind screens and, in some cases, we can ask that this is done remotely on a platform similar to Microsoft Teams or Zoom. We understand that recounting what has happened is difficult for clients and we can request regular breaks when doing this.
In recent years, there have been changes to the Civil Procedure Rules to recognise not only that the person bringing the claim may be vulnerable, but also that witnesses in the claim may be vulnerable. The special measures considered above are also available for vulnerable witnesses in the claim, and this may be appropriate where a witness is also a victim of abuse.
When contacting us, clients are often surprised at not only the support that can be put in place but also the special measures and adjustments that can be made when bringing a claim. Our Abuse Solicitors are passionate about supporting our clients to try and ease the process of bringing an abuse claim as much as possible in the circumstances.
If you would like to discuss the support, special measures or adjustments that can be made when making a claim, our Abuse Solicitors would be happy to discuss this with you.
Would you like to speak with one of our Abuse Claims lawyers?
Fill in the form below to get in touch with one of our dedicated team members, or call our team today on: 0808 239 1287