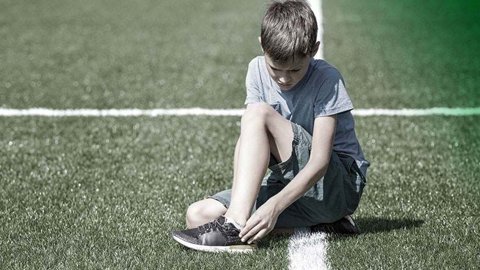 How to Claim Compensation for Sports Abuse
Posted on: 3 mins read

When you first contact Simpson Millar, our dedicated enquiries team will discuss the initial details of your claim. You'll then be allocated a specialist Abuse Claims Solicitor and we will send you a questionnaire to complete with details about your claim. We can help you complete the questionnaire if you would prefer assistance.
One of our specialist advisors will then meet with you to take further details about what has happened and put the details into a statement. We can also provide you with advice about how to report the abuse to the police.
We can help you claim compensation from the sports organisation or individual responsible for the abuse. We'll also be able to advise you whether you're eligible to make a Criminal Injuries Compensation Claim.
For free legal advice contact our Abuse Claims Solicitors. Ask about Legal Aid or if we can deal with your claim on a No Win, No Fee basis.
Who Will We Bring the Claim Against?
It's the duty of the owner/manager of the sports club to ensure that the staff they employ are suitable to work with children. When a person has used their position to abuse children, a sports abuse claim may be brought against the organisation that employed that individual.
A claim may also be brought against the individual who abused you and we will consider whether this is possible in your case. We'll send a letter to the organisation and/or individual setting out the details of your claim. They will then investigate your claim and let us know whether they accept responsibility. We will also advise you regarding your eligibility for Criminal Injuries Compensation. 
What Evidence Will be Required?
Your Abuse Claims Solicitor will need to instruct an expert to prepare a report detailing the injuries you've suffered as a result of the abuse. In the majority of cases, your Solicitor will need to obtain a report either from a clinical psychologist or psychiatrist to establish the psychological effects of the abuse.
The expert will need to consider all of your records, including information from medical organisations, Local Authorities, schools and the police. The expert will consider your records and meet with you to discuss what happened and how the abuse affected you. They'll then prepare a report detailing their opinion.
How Much Compensation Will I Receive?
Once we've obtained medical evidence in your case, your Abuse Claims Solicitor may instruct a Barrister who will advise on your case. They'll consider the value of your case and whether it is likely to be successful.
Our clients rate us as
'Excellent'

4.5 out of 5 based off 2452 reviews
Will I Have to Go to Court?
Most abuse cases are settled without the need to go to Court. If agreement cannot be reached, your case may have to be decided in Court by a Judge. We will guide you through your case at every step.
Who Can Provide Support?
There are many organisations that can provide support to survivors of abuse.  We can provide details of organisations/people who can help you.
How Will I Pay for My Case?
We'll assess whether you're eligible for Legal Aid, which depends on your financial circumstances. If you don't qualify for Legal Aid, we may be able to deal with your case on a No Win, No Fee basis.
The disclosure of abuse by former footballers has highlighted the failures of sports clubs with a duty of care to children. Our Child Abuse Solicitors have helped many survivors who were abused while taking part in a number of different sports, including swimming, karate, athletics and rugby.
We can help you claim compensation from the organisation or individual responsible for the abuse, and advise you on whether you're eligible to make a CICA claim. However, there are strict time limits for making a claim, so it's worth seeking legal advice as soon as possible.
Get in touch, today!
Fill in the form below to get in touch with one of our dedicated team members, or call our team today on: 0808 239 1287