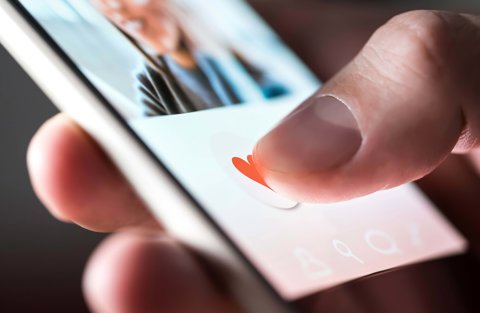 How Dangerous are Dating Apps?
Posted on: 4 mins read

Article updated 12/8/2022
Dating apps have changed the way we think about meeting people with several different platforms all promising that they'll help you find 'the one'. But there is a darker side to online dating.
In early 2022, the BBC showed a three-part series about the four young men killed by Stephen Port. He would use a fake name online to arrange meet ups with these men before drugging, sexually assaulting and murdering them between 2014 and 2015.
In recent times sexual assault and violence linked to online dating has increased. In fact, the number of sexual offences linked to dating apps doubled from 2017-2020.
Most of us have been told how to protect ourselves when dating online - by meeting in a public place or texting a friend to let them know where we'll be – and we'd encourage doing anything that makes you feel safe. But we also know that this mentality can lead to the victim being blamed for not doing more to protect themselves.
This has led to many victims of assault feeling like they can't report what's happened to them for fear that they would not be taken seriously as victims of a crime. This hasn't been helped by poor reporting systems on many dating apps. We'll discuss this in more detail below as well as what you can do if you've been affected.
Is my Dating App Safe?
One quarter of people who have used dating apps in the last four years have reported experiencing sexual assault on a date, according to a recent survey by the BBC. Equally as horrifying is the increase in female victims aged 19 and younger experiencing sexual assault after meeting someone on a dating platform, according to data from the National Crime Agency.
When you're speaking to someone online, it's easy to feel as if you know them but in the most extreme cases, they might not be who they say they are at all.
A lot of the free or cheaper dating apps don't carry out any identity or background checks on their users as these are expensive to put in place. But this means essentially anyone can join the platform, even with a criminal history.
In 2017, a 26-year-old woman was murdered by Anthony Lowe after meeting him online. He claimed he was 10 years younger in his profile and had over 140 past convictions of violence when he joined the site.
The Police regularly run sting operations to catch paedophiles using online platforms and can use various technology to catch these people to try and make the platforms safer. Often, the Police will arrange for officers to act as a decoy online, posing as a young person. Evidence will then be gathered, and police will arrange to meet the suspect and arrest them. This happened recently on the Isle of Wight where Paul Allen was jailed for 16 years after he was found to be committing various sexual offences.
It's not surprising that there are organisations calling for dating apps to do more to keep people safe. Often, dating platforms will completely remove themselves from this responsibility by stating in their terms and conditions that they aren't liable for anything that happens outside of the app.
This is also reflected in a lot of dating platforms' reporting systems. A recent survey revealed that almost half of people who had reported someone on a dating app had been dissatisfied with the response they got.
With these statistics it's easy to see why a lot of people feel they can't report what's happened to them. However, there are places you can go to report an assault that will also provide practical and emotional support.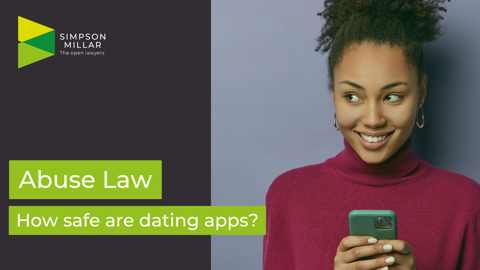 What can you do if You've Been Assaulted After Meeting Someone Online?
Sexual Assault Referral Centres (SARCs) offer 24-hour support from specially trained doctors, nurses and support workers. You can find your nearest centre on the NHS website.
Here are some other organisations that can offer you support:
Should I Report the Assault to the Police?
We would advise anyone who has been a victim of an assault to report this matter to the Police. However, this is entirely your choice.
If you decide to do this, you'll be assigned a specialist police officer. They will investigate what happened and pass their findings on to the Crown Prosecution Service (CPS) who will decide if your case should go to trial.
What if the Assault Took Place a Long Time ago?
If your assault happened a long time ago, it's not unusual to feel like it might be too late to take any legal action. Although there are some time limits around these types of claims, the Court can make exceptions as they understand the many reasons for people not coming forward sooner.
An Abuse Solicitor can help you bring a claim against an individual. We've helped many survivors get compensation, years after their assault took place. Get in touch with our experienced Abuse Team to find out how we could help you.
Get in touch, today!
Fill in the form below to get in touch with one of our dedicated team members, or call our team today on: 0808 239 1287