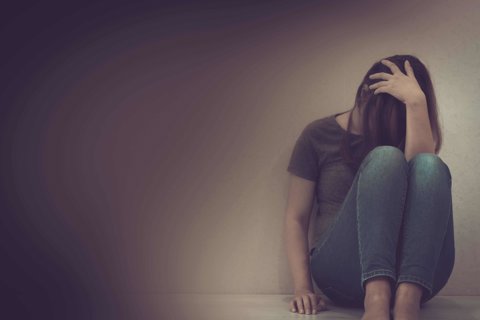 How high profile 'Revenge Porn' cases in raising awareness of a growing issue
Posted on: 3 mins read
Last updated:

The internet has revolutionised the way people work, shop, and socialise. It plays a fundamental role in day-to-day life, and its benefits for businesses and individuals alike are far reaching. However, like most technological advances, it's not without its dark side.
While emails, video calls and social media make it far easier to stay in touch with friends and family, it also leaves users vulnerable to abuse – be that through cybercrime, online bullying, or even having intimate images shared online without permission.
Image based abuse, more commonly known as revenge porn, hit the headlines earlier this year when the social media personality Georgia Harrison made the brave decision to speak out about her ordeal, after her ex-boyfriend, Stephen Bear, was jailed for sharing a private sex video of them on the website OnlyFans.
Ordinarily, victims of such abuse are given anonymity to protect them from media exposure, but speaking after the trial Miss Harrison said she had chosen to speak out – and to waive her anonymity - in order to stand in solidarity with anyone who had suffered in the same way that she had, and that she hoped to put others off committing this sort of crime.
A very powerful message, and a very brave thing to do.
Sadly, this sort of abuse is happening daily, and, with the internet becoming more and more accessible, and given the prevalence of recording devices such as mobile phones, the number of 'revenge porn', or image-based abuse victims, has increased significantly.
In 2020, a survey commissioned by the charity Refuge found that 1 in 14 adults in England and Wales have experienced threats to share intimate images or videos – equivalent to 4.4 million. Such threats are most prevalent amongst young people (aged 18-34), impacting as many as 1 in 7 young women.
72% of women affected received threats from a current or ex-partner, and 83% of women who experienced the threat from a current or former partner also experienced other forms of abuse. 
Young women experienced threats to share intimate images or videos

of women affected received threats from current or ex-partner

Women felt suicidal as a result of the threat
'Revenge porn' was made a specific offence in the Criminal Justice and Courts Bill in 2014, and in June this year new laws were introduced to remove the requirement for prosecutors to prove perpetrators intended to cause distress by disclosing such material in order to secure a conviction.
However, the law still does not protect those who have only received threats to share intimate images and videos, despite evidence of the far-reaching consequences of such threats, with Refuge's research also revealing that 83% of women affected said it had impacted their mental health and emotional wellbeing.
The charity said that more than 1 in 10 women felt suicidal as a result of the threat and 1 in 7 felt more at risk of physical violence.
Would you like to speak with one of our Abuse Claims lawyers?
Fill in the form below to get in touch with one of our dedicated team members, or call our team today on: 0808 239 1287