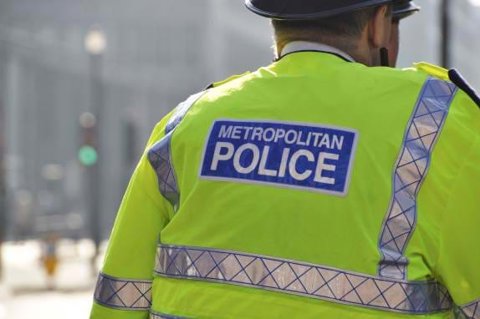 Extent of Police Sex Abuse Revealed
Posted on: 2 mins read

Since Sarah Everard's tragic death and the news that a Metropolitan police officer has been charged with her murder, friction between the police and the public has risen further.
This has led to physical conflict during a vigil for Sarah, and protesters taking to the streets in Bristol to object the new Police, Crime, Sentencing and Courts Bill.
Several allegations of sexual misconduct against Metropolitan police officers have also emerged, including claims of assault against a victim of domestic abuse, and another of a police officer having sex with a rape victim.
The documents, which were recently released under Freedom of Information laws, reveal that 594 complaints were made against Metropolitan police workers between 2012 and 2018. Of these, 119 allegations were upheld, and 63 led to dismissals, retirement or resignations. Among the victims included other police officers as well as children.
Sadly, cases of abuse from police workers are not uncommon. Being in a position trust enables the abusers to access some of the most vulnerable people in our society.
If you'd like free confidential legal advice about abuse, get in touch with our Abuse Solicitors.
Police Worker Convicted on Child Sex Offences
A police worker, Darryl Moffatt, recently made the news after being jailed for over two years for child sex offences.
Moffatt was employed as a school partnership engagement officer, meaning he was given almost unlimited access to vulnerable children.
He was suspended from his role after allegations emerged that he was messaging a 14 year old boy. Once he was arrested and his belongings were seized, the police became aware that he had been messaging and meeting young boys as well as downloading indecent images of children.
We understand that although Moffatt has now been convicted, the victims of his crimes will continue to suffer psychological harm because of his actions. It's important that in these circumstances, the victims of Moffatt's crimes get the compensation they are entitled to, and the support they need to move forward.
While we've not acted for any of the victims of Moffatt, we have helped others who have been abused by police officers, who were employed to support them.
Mr H Case Study
We supported Mr H, who was sexually abused by an education welfare officer who was employed to assist Mr H with his non-attendance at school. Much like Moffatt, the education welfare officer was given access to a vulnerable child and was placed in a position of trust.
The education welfare officer would often have one-on-one contact with Mr H, just like Moffatt who was also given access to vulnerable children in this way.
Unfortunately, the education welfare officer, like Moffatt, used his position of trust to sexually abuse Mr H on one occasion.
For years, Mr H was reluctant to come forward about his abuse, for fear that he would not be believed. Thankfully, Mr H approached our specialist team of Abuse Solicitors, who were ready to listen to him. 
We helped him get a compensation settlement of £7,500, and while this can never undo the suffering Mr H had endured, we were pleased that we could help him get some closure.
How We Can Help You
If you have any queries about making a potential claim for sexual abuse, please contact our Abuse Solicitors. We're experienced in dealing with a wide range of abuse claims, and have supported many victims to rebuild their lives and get the justice they deserve.
We can support you through every step of the process, including putting you in touch with support groups. Help is just a phone call away.
Get in touch, today!
Fill in the form below to get in touch with one of our dedicated team members, or call our team today on: 0808 239 1287