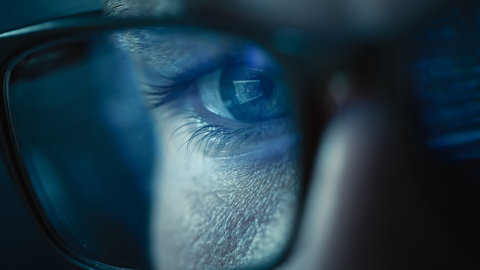 A BBC investigation has uncovered evidence of vulnerable patients being abused and mistreated at a specialist hospital. Undercover filming for the Panorama programme showed members of staff at Whorlton Hall, County Durham intimidating, mocking and restraining adult patients with autism and disabilities.

The hospital was given a good rating by the Care Quality Commission (CQC) after an inspection in 2017. But while the watchdog did subsequently warn Whorlton Hall about staff training, long hours and the excessive use of agency staff, the abuse that was taking place was not picked up.
What abuse Happened at Whorlton Hall?
BBC reporter Olivia Davies worked undercover at the hospital between December and February. Her footage shows staff using offensive language to describe patients, and in one case, a female patient is singled out for abuse by two male staff members. The two staff members are apparently aware she is scared of men, but tell her the room will be filled with men if she does not stay quiet.
Many patients were also threatened with violence, and in one piece of footage, the undercover reporter is told by six care workers that they have deliberately hurt patients, with one saying they have banged a patient's head against the floor. Instances of physical restraint were also identified, even though this can be only be used to prevent patients from harming themselves or others.
Does the Problem Go Further?
The latest findings come 8 years after Panorama uncovered evidence of abuse at Winterbourne View, a residential hospital for people with learning disabilities near Bristol. The hospital was subsequently closed down and the government committed to closing similar units across the country. According to official figures, bed numbers have fallen from 3,400 to less than 2,300 in the last 7 years. However, the government had been aiming to get the figure to less than 1,700 by March 2019.
Jonathan Beebee, spokesman for the Royal College of Nursing, said Panorama has shone a light on a "dark corner" of the sector. He stressed that while the scale of what had been uncovered would not be happening everywhere, the state of care services in general is a concern.
"The sector is plagued by high vacancy rates and a lack of properly trained staff," he commented. "There will be problems elsewhere."
And just this week, the CQC published a report describing the care system for patients with mental health problems, autism and learning disabilities as "broken".
Solicitors at Simpson Millar's Abuse Claims department said, "It is disheartening to hear about yet another undercover investigation into abuse of the disabled in the care of institutions, which seems to have gone undetected by the CQC despite inspections in the past.
"Sadly, the disabled and vulnerable will always be the targets of abuse by the very nature of their conditions. Because of their weaknesses, bullies target them for abuse in a most cruel fashion. Hopefully, these individuals who lack mental capacity will have someone looking after their rights, in order to assist them to seek some sort of justice through either the Courts or the Criminal Injuries Compensation Authority (CICA).
"They are entitled to look to the company which ran Whorlton Hall for some sort of recompense and compensation for the suffering which they endured. The residents are a group of people who deserve an empathetic reaction/apology for all the events which have taken place. Let us hope that justice will not only be done but be seen to be done."
Our Abuse Claims Solicitors can help victims of abuse obtain compensation and access the support they need. We've helped abuse victims claim their legal rights for more than 20 years, and have introduced our clients to a large network of support and survivor groups across England and Wales.
Want to speak with our abuse claims team in confidence?
Fill in your details and one of our dedicated team will call you back