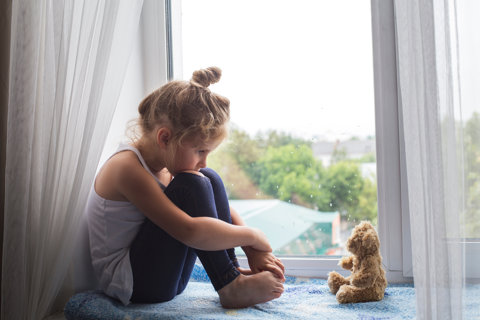 Longer Prison Sentence for Former Nottinghamshire Children's Home Worker after Further Sexual Abuse Convictions
Posted on: 3 mins read

A woman in her 40s has bravely come forward to speak about the abuse she suffered as a child at First Avenue children's home in Carlton, Nottinghamshire. Her abuser, Dean Gathercole, had been previously convicted for abusing other young girls at Amberdale, another children's home ran by Nottinghamshire County Council. We hope that she can achieve the justice she deserves and that this can encourage other potential victims to come forward.
In March 2023, former Nottinghamshire Children's Home worker Dean Gathercole was found guilty of three counts of sexual assault against a woman who he met when she was a child living at a children's home in First Avenue, Carlton, Nottinghamshire. This added four more years to his existing prison sentence, as he was already serving 19 years after having been previously convicted in May 2018.  
Gathercole's Previous Convictions
In 2018, Gathercole was found guilty of 6 counts of indecent assault and three counts of rape in relation to two girls who were aged 15 and 16. This occurred when he worked at Amberdale children's home in Stapleford as a residential social care home worker in the 1980s. As with First Avenue children's home, Amberdale was also operated by Nottinghamshire County Council.
Gathercole was named in the July 2019 Independent Inquiry into Child Sexual Abuse's investigation into services in Nottingham and Nottinghamshire, which concluded that there had been widespread physical violence and sexual abuse in many of the children's homes run by Nottinghamshire County Council.
A Further Survivor Comes Forward About Dean Gathercole's Abuse
A further victim of Gathercole's abuse recently waived her anonymity in the Nottinghamshire Post and spoke out about the abuse in the hope that other survivors will do the same.
She spoke of how, during his time as a deputy supervisor at First Avenue children's home, Gathercole indecently assaulted her three times when she was below the age of consent, and went on to abuse her at Centre Parcs in Sherwood Forest. She described the way in which Gathercole took advantage of her "crush" on him when she was a young teenager and groomed her with gifts.
The survivor has sadly suffered abuse and mental health disorders, including PTSD, for her entire life since leaving the children's home when she was 15. She managed to find the courage to report Gathercole's abuse to the police in 2018, who were able to fully investigate and provide the vital support she needed.
After Gathercole was found guilty of abusing her, the survivor praised the work that the CPS (Crown Prosecution Service), and the Nottinghamshire Police Force officer did to bring him to justice. She said Detective Constable Stephen Dunn and the rest of the team had "been amazing" and "massively supported" her. She also spoke of "the whole team's passion for getting justice for men, women and children who are abused."
To other victims of sexual abuse, she said: "If you can find that little bit of bravery somewhere, come forward. You have been through worse. Because it is worth it, and empowering".
Our Abuse lawyers here at Simpson Millar commend the survivor's bravery in waiving her anonymity and hope her words will resonate with other survivors of abuse and give them the courage to come forward.
Colin Pettigrew, Corporate Director for Children and Families at Nottinghamshire County Council, said that Gathercole's conviction "would not have been possible without the determination, courage and bravery of this woman. She has waited many years for the truth to be exposed and justice to be served."
He added: "Successive leaders of Nottinghamshire County Council have previously apologised for what they recognise were failings of this council in how it protected children, in this instance decades ago. We and the police continue to investigate any allegations of historic abuse, however long, ago and would encourage any victims who have not yet come forward to do so and they will be fully supported."
How We Can Help if you were Abused as a Child
If you were abused as a child and are thinking of making a claim for compensation, you can get in touch with our Abuse Law team for free initial confidential advice. We will provide you with a safe space to speak and can advise you on the best way forward, with no obligation.
We have a track record of helping people seek compensation against local councils, children's homes, and even the abuser themselves in some instances.
We're proud partners of the National Association for People Abused in Childhood (NAPAC), who have a free support line for survivors of childhood abuse.
Would you like to speak with one of our Abuse Claims lawyers?
Fill in the form below to get in touch with one of our dedicated team members, or call our team today on: 0808 239 1287