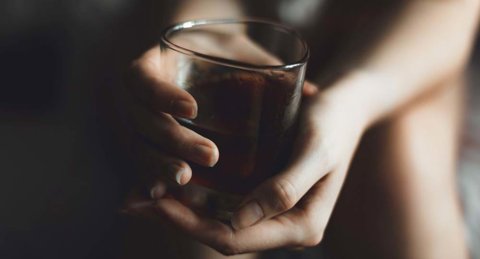 Childhood Abuse and Alcohol Addiction
Posted on: 2 mins read

This week is Alcohol Awareness Week, aimed at raising awareness of alcohol addiction and campaigning for change. Organised by Alcohol Change UK, the theme for this year is 'Alcohol and relationships', highlighting the impact that the Coronavirus pandemic had on alcohol consumption. According to Alcohol Change UK, research found that many people in the UK drank more during the pandemic because of loneliness and isolation.
While alcohol can play a large social role in our lives it can also affect our relationships with others when it becomes a problem.
Link between Childhood Trauma and Alcohol Abuse
Research has found that childhood abuse and trauma can increase the risk of developing mental health disorders and alcohol or drug addiction in adulthood.
Mental health problems and addiction can quite often go hand in hand, with those suffering from trauma using alcohol or drugs as a way of coping and suppressing the psychological impacts of the abuse. This can often create a vicious cycle that's difficult to break – as increased alcohol and substance use can end up heightening feelings of depression and anxiety. It can also put a strain on relationships with partners, family members and friends.
At Simpson Millar, we've supported many abuse survivors who have battled problems with alcohol alongside dealing with the abuse they've been through. We understand how challenging it can be to come to terms with your trauma whilst also battling addiction.
We also understand the impact addiction can have on your ability to start or pursue a claim, so we are here to support you throughout the process.
If you'd like support and legal advice about abuse, please get in touch with our Abuse Solicitors who will be happy to help you.
Where You Can Get Support
As well as going to your GP for help, there are anonymous helplines and charities who can offer support for alcohol abuse and mental health problems.
They include:
If you are a survivor of abuse and you're struggling, please know that we are always here to listen. If you'd like confidential legal advice and support about reporting your abuse to the police or making a claim, please get in touch with our dedicated Abuse Team.
Get in touch, today!
Fill in the form below to get in touch with one of our dedicated team members, or call our team today on: 0808 239 1287